As an Amazon Associate we earn from qualifying purchases.
One of my favorite drinks of any kind is lemonde – normal, pink, cranberry, raspberry, lavender… I'm mildly obsessed with this tart and refreshing drink. I have always been on the look out for cocktails that incorporate lemonade, and the berryoska does just that. It's simple and refreshing, and if you are a lemonade fan like me, you need to try this simple cranberry berryoska cocktail recipe with vodka. 
What is a Berryoska?
A berryoska is a vodka cocktail made from strawberries, lemonade, vodka, and ice. A cranberry berryoska (or as I like to say, a "cran-berryoska"), is a variation of the berryoska made with cranberry in place of or augmenting the strawberries. You could think of it as the cranberry lemonade version.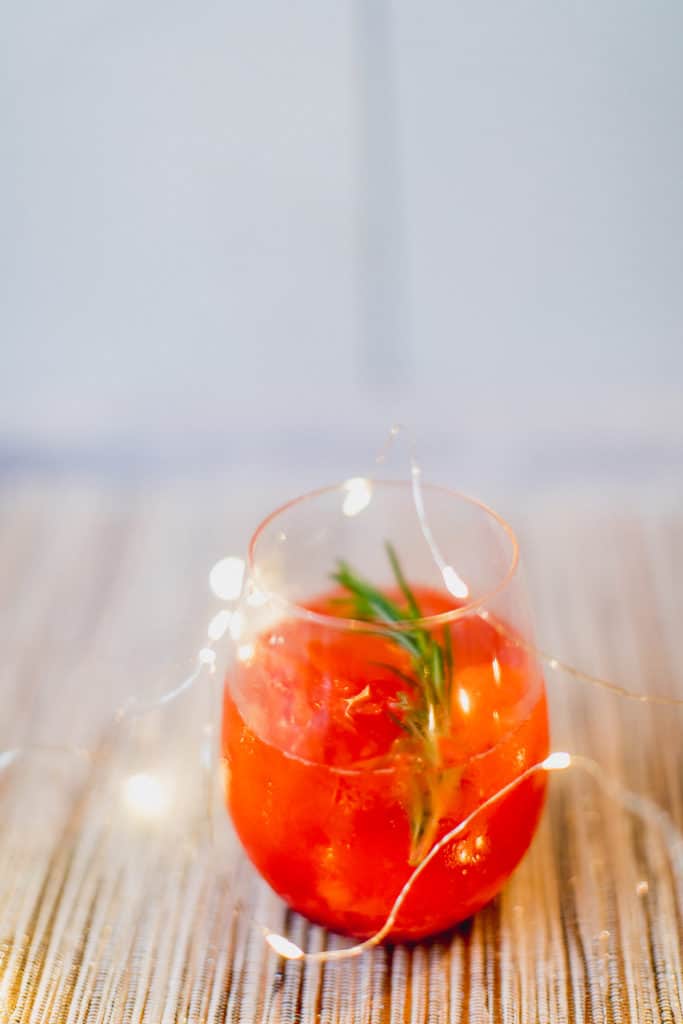 What are the Origins of a Berryoska? 
The origins of the berryoska are a bit harder to track down than most other modern cocktails. The berryoska itself is a variation on the caipiroska or the caipivodka. That name may sound a bit more familiar to the avid cocktail enthusiasts and gives me a major clue to understand where these drinks come from. 
The caipiroska is a vodka version of the caipirinha, and it swaps vodka for the traditional cachaça spirit. 
Okay so where does the caipirinha come from? Caipirinha is the national cocktail of Brazil. So, what may sound like a Russian drink in origin is really more of a rebranding in honor of the popular grain alcohol. 
What Pairs with Cranberry Berryoska Cocktails?
When it comes to berryoskas, you can effectively think of them as hard lemonade. Luckily I already have plenty of answers for what pairs well with that! 
First, let's start off with when you are most likely to drink a berryoska with cranberry flavors. Brunch and in the afternoon are the two biggies here.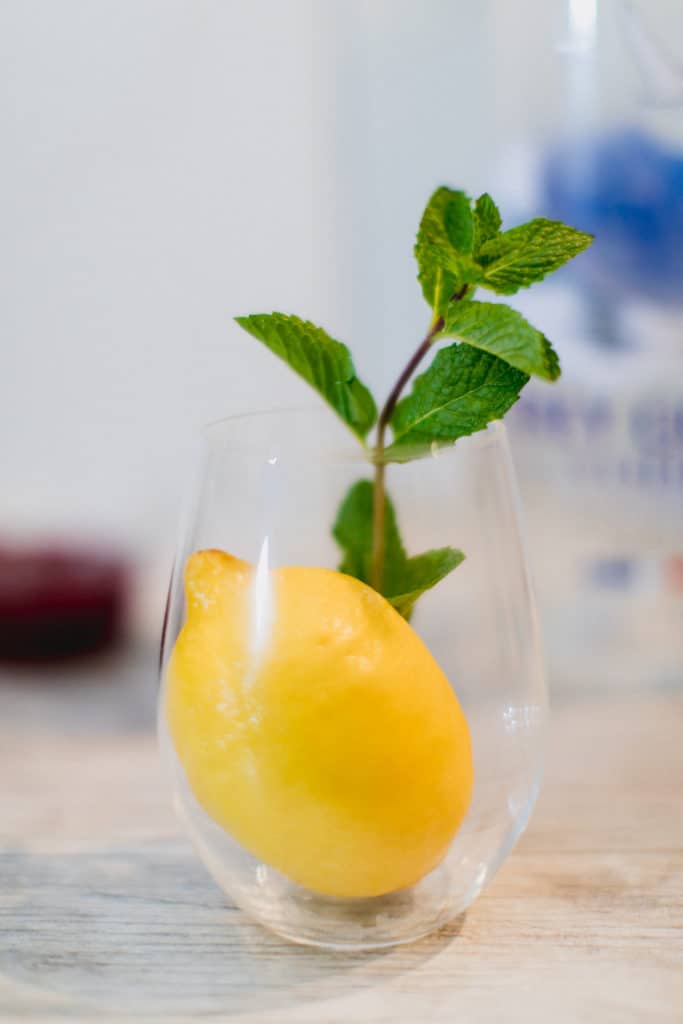 Next, pretty much anything you barbeque is a pretty good candidate to have this delicious cocktail with. If normal lemonade goes with it, hard lemonade will too. 
The use of wheat vodka over potato vodka is a big giveaway that this is a drink for fun and ease of consumption, not one meant to appreciate the subtle nuances of the distilling methods. 
Flavor Alternatives
The base of this drink is lemonade and vodka, so when it comes to cranberry alternatives, you want to consider what will go with lemonade. Some popular options are blackberries or raspberries. Some less common but still highly recommended options are lavender, honey, cucumber, or jalapenos.  
What You Need To Make This Drink
Necessary Ingredients
For my cocktail recipe, I'm going to use Grey Goose Vodka. You can use any kind of vodka that tastes neutral. Traditionally, wheat vodkas will be more neutral than potato based ones. 
When it comes to the lemonade, if you buy this off the shelf, more tart is better. I personally like Newman's brand for mixing and drinking. 
Tools Required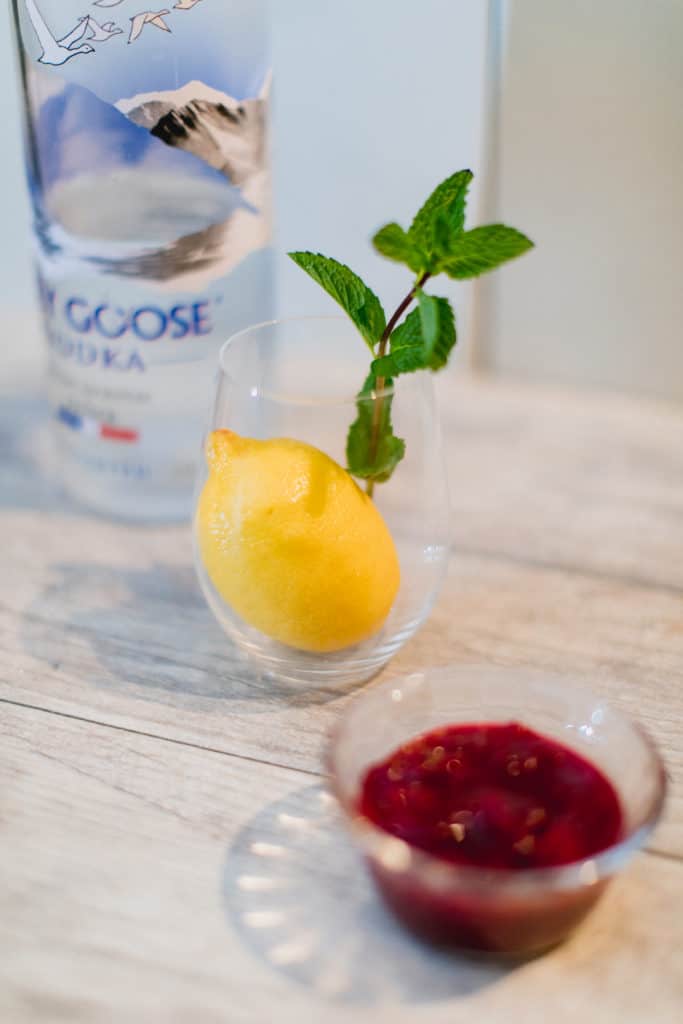 To make this berryoska cocktail recipe you will need the following tools:
Muddler
Tall collins glass or stemless wine glass 
Knife to cut the fruit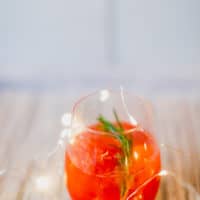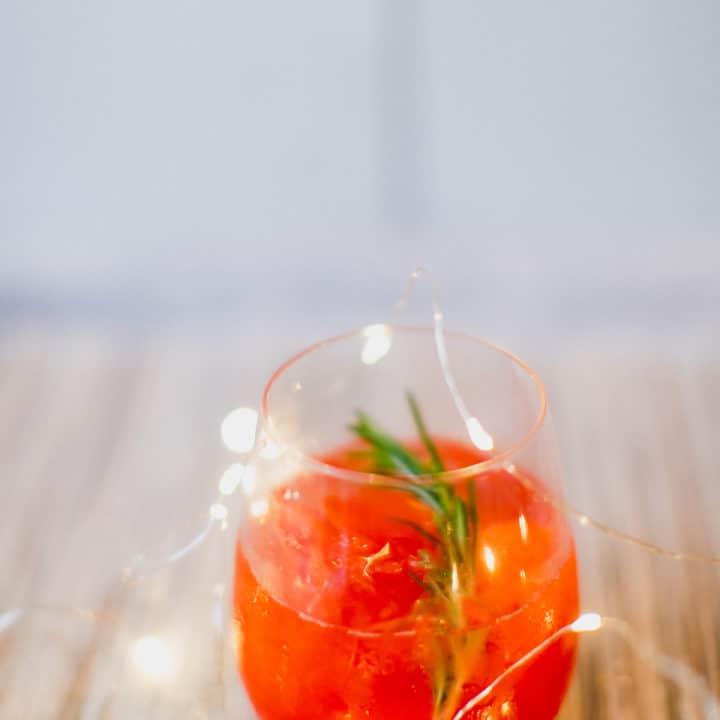 Ingredients
1 1/2

ounces

Vodka

3

ounces

lemonade

1

tablespoon

white sugar

simple syrup is also okay

2

lemon wedges

2

tablespoons

fresh cranberry sauce

not canned

1

handful ice

Garnish: mint or rosemary
Instructions
Slice 1 strawberry into wedges

Slice 1 lemon into wedges, and set aside 2 of them for this recipe

Deseed the wedges. Since we will be muddling the lemons in the glass, we don't want seeds in the final product.

Add the strawberry, lemon wedges, sugar, and cranberry sauce to a glass

Muddle fruit and sugar together

Add ice to glass, filling about ½ cup 

Add vodka and lemonade to fill cup 

Give it a quick stir and serve chilled 
Nutrition
Serving:
1
|
Calories:
246
kcal
|
Carbohydrates:
38
g
|
Protein:
1
g
|
Fat:
0.2
g
|
Saturated Fat:
0.01
g
|
Polyunsaturated Fat:
0.04
g
|
Sodium:
9
mg
|
Potassium:
59
mg
|
Fiber:
1
g
|
Sugar:
32
g
|
Vitamin A:
21
IU
|
Vitamin C:
19
mg
|
Calcium:
11
mg
|
Iron:
0.3
mg
Beginner's Guide to Mixed Drinks and Cocktails