As an Amazon Associate we earn from qualifying purchases.
White claws are not a serious drink, but they are bubbly fun party drinks. We wanted to accent this fun spirit forward with a visually striking "candy" throwback cocktail. If you grew up in the 90s and early 2000s you definitely remember "sour blue raspberry" everything. I don't know who decided raspberry flavored candies should be blue, but it has been a candy hallmark ever since. 
Have a classic variety pack of White Claws and looking to mix up your drink options? Raspberry white claws are definitely one of the more popular flavors out there and perfect for mixing into a refreshing fun cocktail like our sour blue raspberry white claw cocktail with rum.  
What is a Sour Blue Raspberry White Claw Cocktail with Rum?
A sour blue raspberry white claw cocktail is made of raspberry white claw, citrus, rum, and Curacao for the blue coloring. The main element of white claw cocktails is the replacement of soda or seltzer water with the white claw.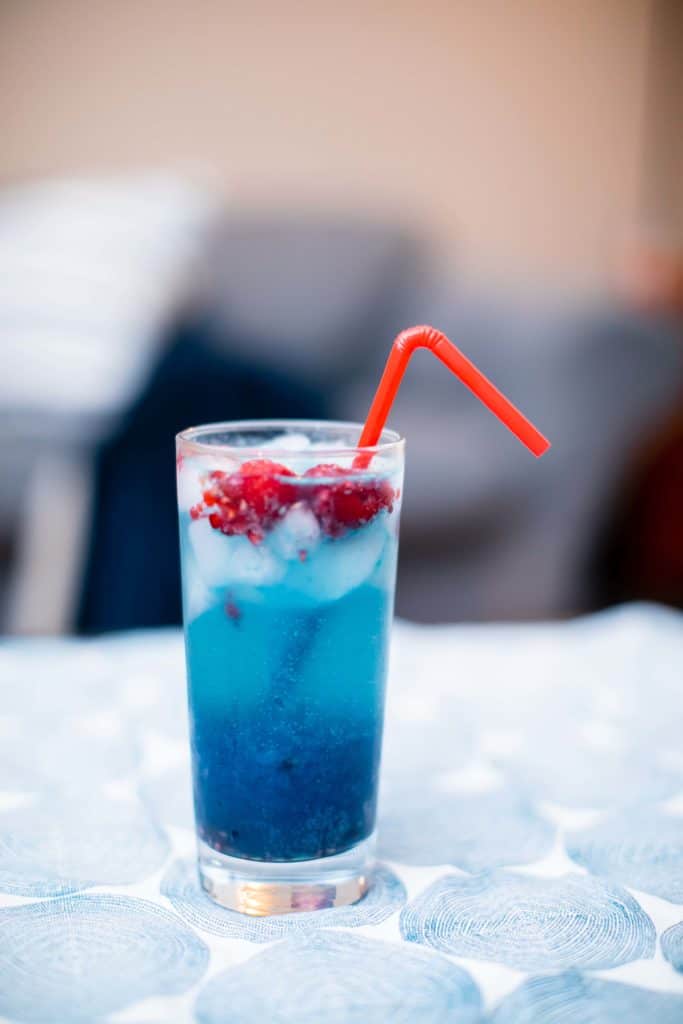 Our Approach to Sour Blue Raspberry White Claw Cocktail
We really wanted this to be a fun drink – the kind you could put a curly straw or umbrella into. So when it came time to design a cocktail around white claws we wanted to highlight its light, bubbly, and playful nature. 
We choose to go with blue raspberry specifically because it was such a ridiculous flavor growing up. This naturally led us to use raspberry white claw, one of the most widely available flavors after lemon and lime.    
To create the blue coloring in this cocktail, we used a shot of Curacao. While this technically adds a bit of an orange flavor, it still pairs nicely with the raspberry flavors from the White Claw. 
What Makes a Good White Claw Cocktail
Good white claw cocktails need to complement the white claw flavors within the drink itself. While at the end of the day, the white claw takes the place of seltzer or soda, we want to enhance and highlight the flavor profile inherent in the drink.
Basically, I like to ask, if you were to make a cocktail with a white claw, how would you make the same cocktail with the actual fruit and soda water? From there, I can start building the flavors to add into the cocktail. 
Flavorful Additions
We used fresh lime juice in our cocktail to provide the sour. If you have access to sour cocktail mix you can greatly increase the strength of the pucker. Even more so, if you have citric acid powder you can get to some extreme levels of sour, more like a Warhead. 
An alternative method for introducing sour that I have not tried yet but will be looking into is making simple syrup with the citric acid powder mixed in.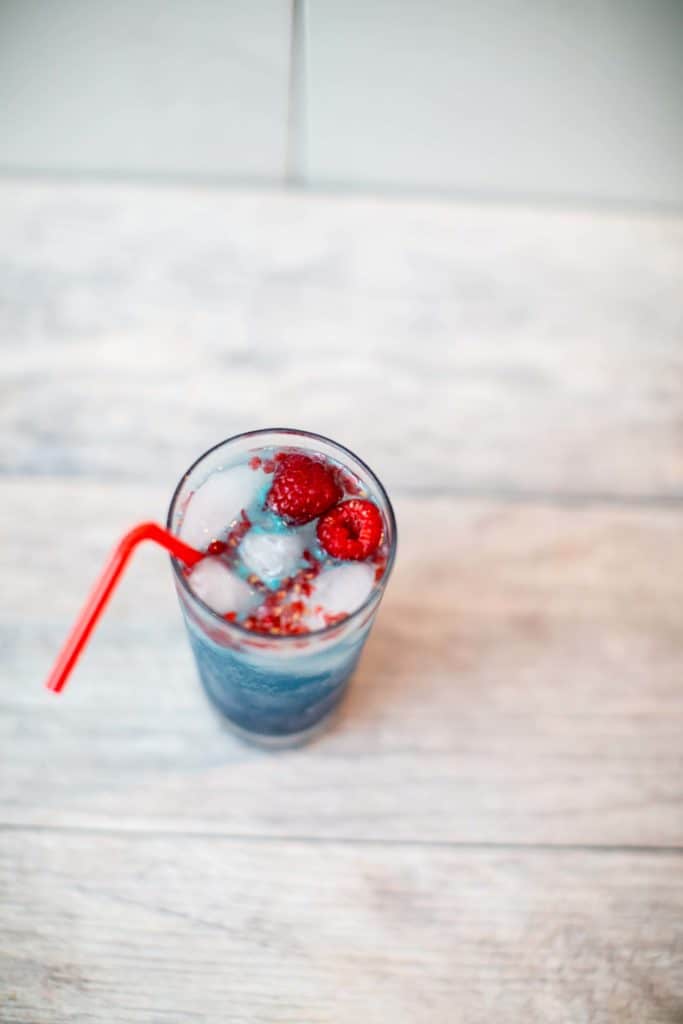 What Pairs with Sour Blue Raspberry White Claw Cocktail?
Since this is a novelty drink, I recommend drinking it with foods of a similar flavor profile. Fresh fruits are the clear and obvious choice, especially those with some tartness in them. 
Tools Required
2 tall glasses
Cocktail shaker, if you don't have one a mason jar, or cup with cling film works okay (but you will have to hold the top so the ice doesn't puncture it. 
Spoon
Shot glass or other measuring device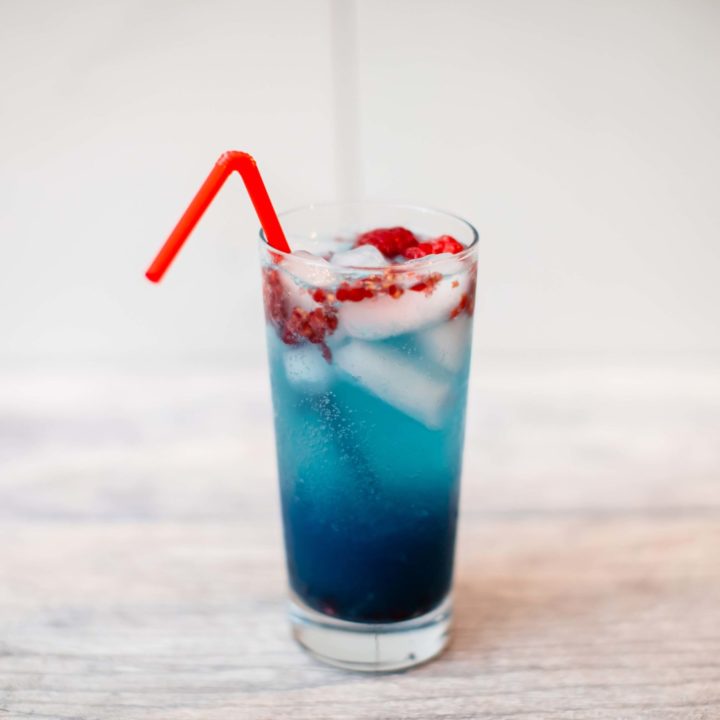 Sour Blue Raspberry White Claw Cocktail with Rum
Ingredients
1 Shot Blue Curacao
1 Shot rum
2 whole limes
1 handful of ice
1 handful raspberries (about 6-8)
1 Raspberry white claw
Instructions
To a shaker, add 4 raspberries, blue curacao, rum, juice of 2 limes and a handful of ice
Cover and shake vigorously for 10 seconds
Pour into tall glass
Top with raspberry white claw
Garnish with remaining raspberries
Stir before drinking
Beginner's Guide to Mixed Drinks and Cocktails