As an Amazon Associate we earn from qualifying purchases.
Roast chicken used to be a staple of the home cooks repertoire. Today, however, I have a surplus of take home rotisserie chickens on store shelves threatening this right of passage for home cooks. While it is easy to just pop into a store and pick up a bird, you will never get the same depth and flavors from roasting a chicken yourself. 
What is a Roast Chicken?
Roast chicken is a preparation of chicken cooked with dry heat, often in an oven but could be over fire or on a grill as well.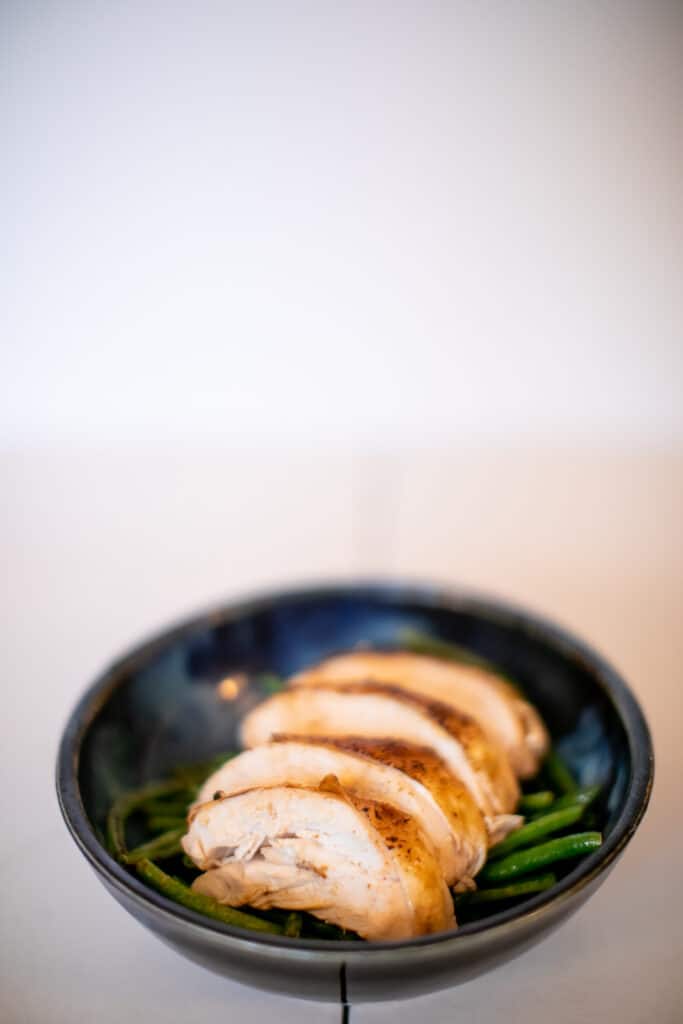 My Approach to Roast Chicken
I approach roast chicken much like I approach Thanksgiving Turkey, brine it, butter it, high heat to brown, and low heat to finish. 
What Makes a Good Roast Chicken
Moisture is the thing that makes chicken. Juicy and tender chicken is all about keeping the moisture in the bird. I achieve this through the process of dry-brining my bird and buttering it up before cooking. In dry-brining I rub down the chicken with salt and sugar for a few days prior to cooking. This process will break down the muscle fibers in the chicken and help the juice stay in the meat.
The Challenge with Roast Chicken
Roast chicken should be easy, the only thing that is a challenge is finding the time to prep. If you can manage to plan out a few days ahead of when you intend to do your roast that is all you need for some truly delicious chicken.
Developing Flavors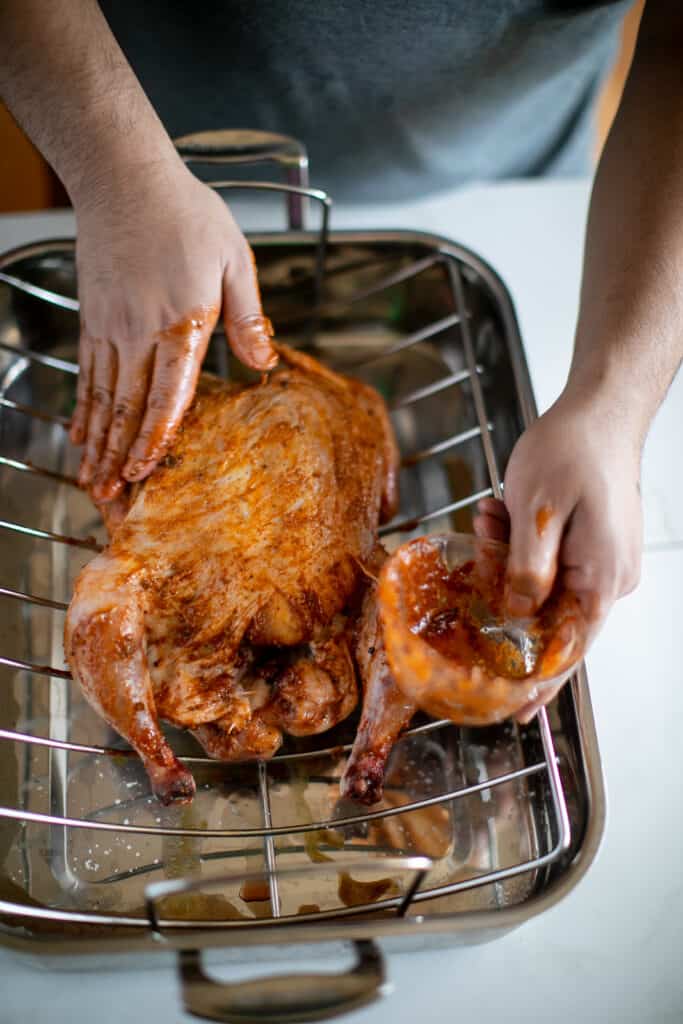 The best ways to add flavor to your chicken are to add fat water soluble flavors to your brine, fat soluble flavors to the butter mixture, or high heat resistant ingredients like spices or minerals to the outside skin. 
Water Soluble

Fresh rosemary
Fresh thyme
Fresh sage 
Other fresh herbs, do not use dried as it will pull water out of the meat. 

Fat Soluble

Crushed or diced garlic 

Heat Resistant

Pepper
Chile
Salt
Paprika
Other spices 
What Pairs with Roast Chicken?
Roast potatoes and vegetables are probably the two most common sides for your roast chicken dinner. You can even add them to the bottom of the pan and cook everything at once to save time and energy.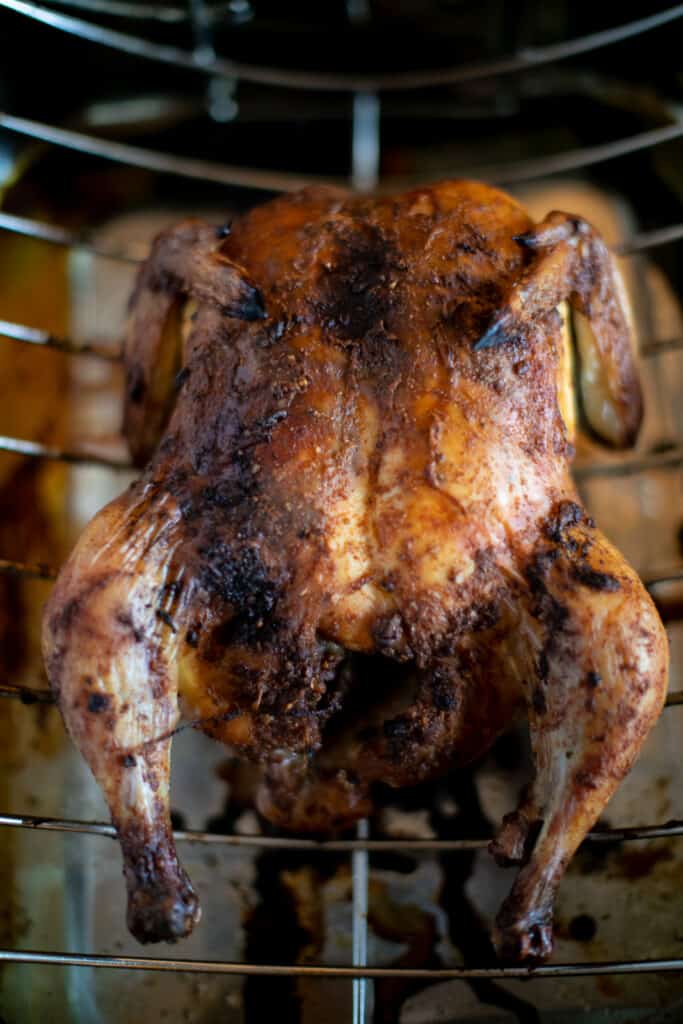 Tools Required
I recommend you use a roasting pan and rack but if you do not have one any deep rimmed baking sheet will work fine.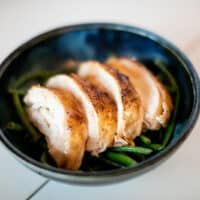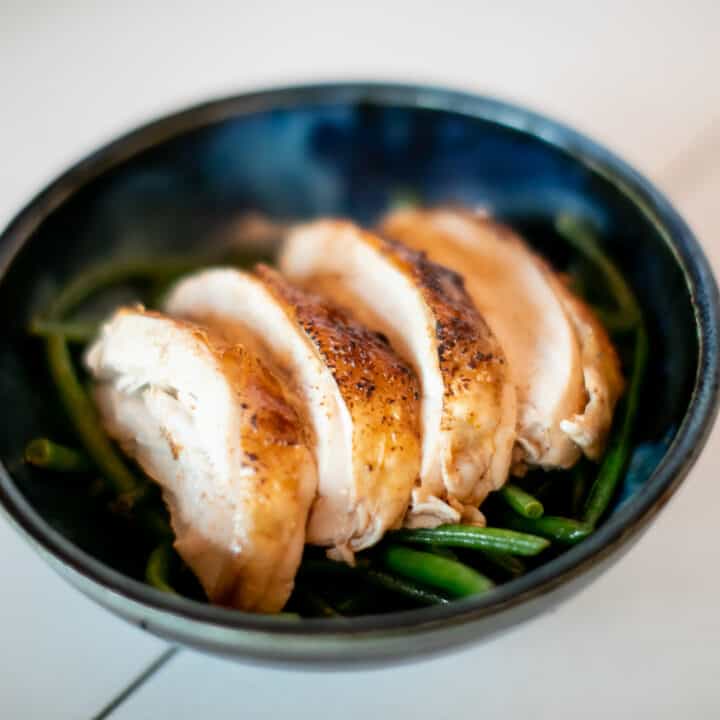 Ingredients
1

whole chicken

1

tablespoon

salt

1

tablespoon

sugar

1

tablespoon

liquid smoke

optional but recommended
Instructions
Remove the neck and innards if they are stuffed inside the chicken

Mix salt, sugar, and liquid smoke to form dry brine

Apply 50% of the brine under the skin directly on the meat

Rub rest of brine on chicken

Dry brine chicken for 2-3 days recommended

Bring chicken to room temp (1-4 hours)

Preheat oven for 425F

Bake for 10 minutes or until top if browned

Reduce heat to 300F cook until 145 (about 1 hour) and then cook 10 minutes more
Nutrition
Calories:
421
kcal
|
Carbohydrates:
3
g
|
Protein:
35
g
|
Fat:
29
g
|
Saturated Fat:
8
g
|
Polyunsaturated Fat:
6
g
|
Monounsaturated Fat:
12
g
|
Trans Fat:
0.2
g
|
Cholesterol:
143
mg
|
Sodium:
1886
mg
|
Potassium:
360
mg
|
Sugar:
3
g
|
Vitamin A:
267
IU
|
Vitamin C:
3
mg
|
Calcium:
22
mg
|
Iron:
2
mg
8 Beginner Cooking Tips I Wish I Had Known