As an Amazon Associate we earn from qualifying purchases.
Do you ever get cravings for chocolate milk but never have syrup on hand? Or maybe you just now realized cocoa powder has an expiration date and need a quick way to use it all up? Or maybe you just really can't stand that fake stuff in the brown jug. Well no matter what scenario you are in, I have a simple and easy solution for you – homemade cocoa powder chocolate sauce. 
What is Cocoa Powder Chocolate Sauce?
Cocoa powder chocolate sauce (or chocolate syrup) is really just a chocolate flavored liquid that can be drizzled onto or stirred into desserts. It's made from cocoa powder, which is a common kitchen ingredient!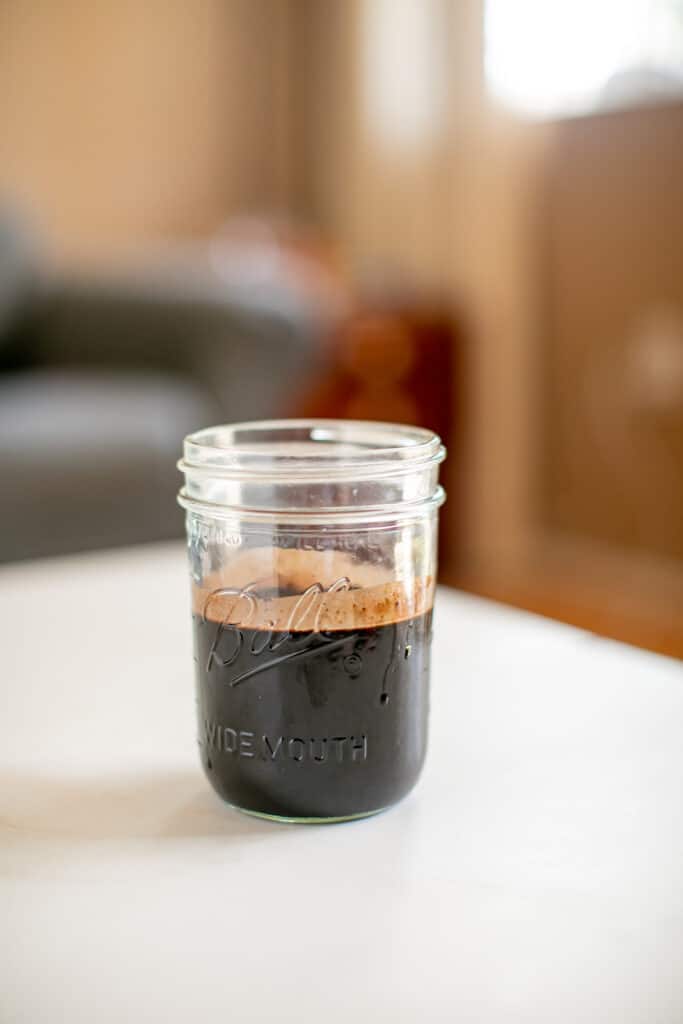 My Approach to Chocolate Sauce 
This is one of the easiest sauces you can make – I'm going to make a simple syrup with cocoa powder in it. Yes that is it. It is exactly what it sounds like: chocolate and syrup.  
What Makes a Good Chocolate Sauce?
There are really only 2 main ingredients, one of which is sugar. A good chocolate sauce starts with good chocolate. I prefer the special dark cocoa powder with the red band branding on the container.  
The Challenge with Chocolate Sauce
When developing this recipe there is one technique that I think makes it much easier. That is how to dissolve cocoa powder into water. You definitely don't want clumps in your sauce. 
To eliminate clumps you add a tiny bit of water first and form a slurry or paste. From there, you can dilute with more water to get a syrup or sauce. 
Pro tip: this works equally well for mixing the "wasabi" you get at sushi places with soy sauce.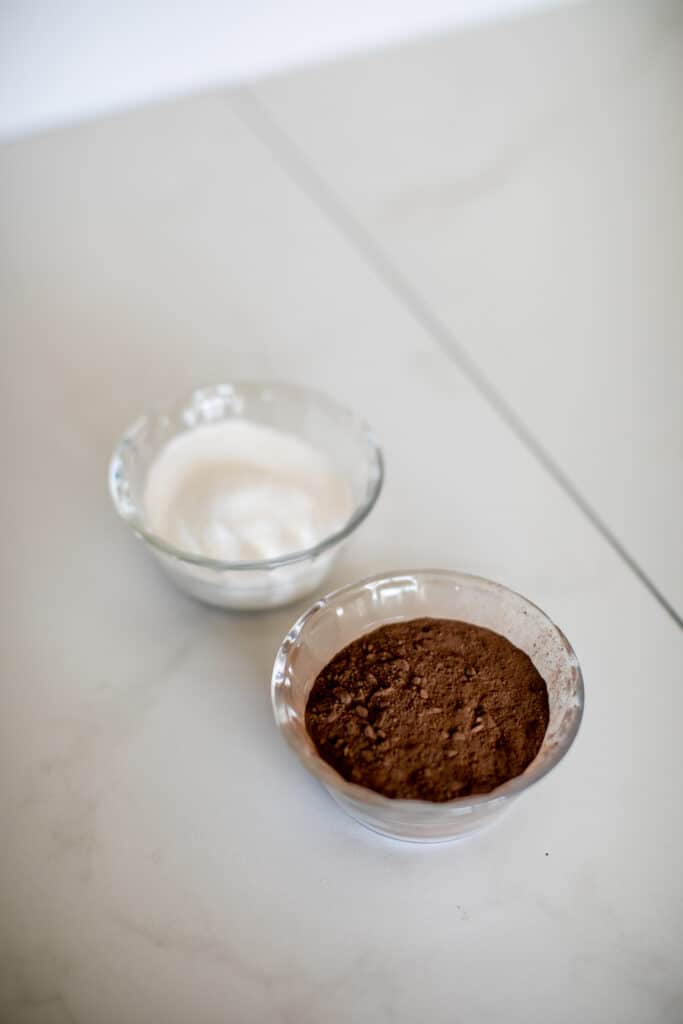 Developing Flavors
There are two ingredients that are technically optional but highly recommended. The first is vanilla and the second is espresso powder or fine coffee grounds. There's something about coffee and vanilla that add to and enhance the chocolatiness. 
Some additional flavor additives would be spices like cayenne, clove, or cinnamon to make it more of a Mexican chocolate sauce.  
What Pairs with Homemade Chocolate Sauce?
You can put this sauce onto or into so many different things:
Make some cold chocolate milk on a hot day
Top cake or ice cream with a quick drizzle
Make yourself a delicious chocolate peanut butter banana smoothie
Shake it up into a mixed drink
How Long will Homemade Chocolate Sauce Last? 
Homemade chocolate sauce should last you 1-2 weeks in the fridge stored in a mason jar. You can however, freeze chocolate sauce in which case it would keep indefinitely. 
All that said, I kept the recipe deliberately on the smaller side so you shouldn't be making more than you can use up quickly. 
Tools Required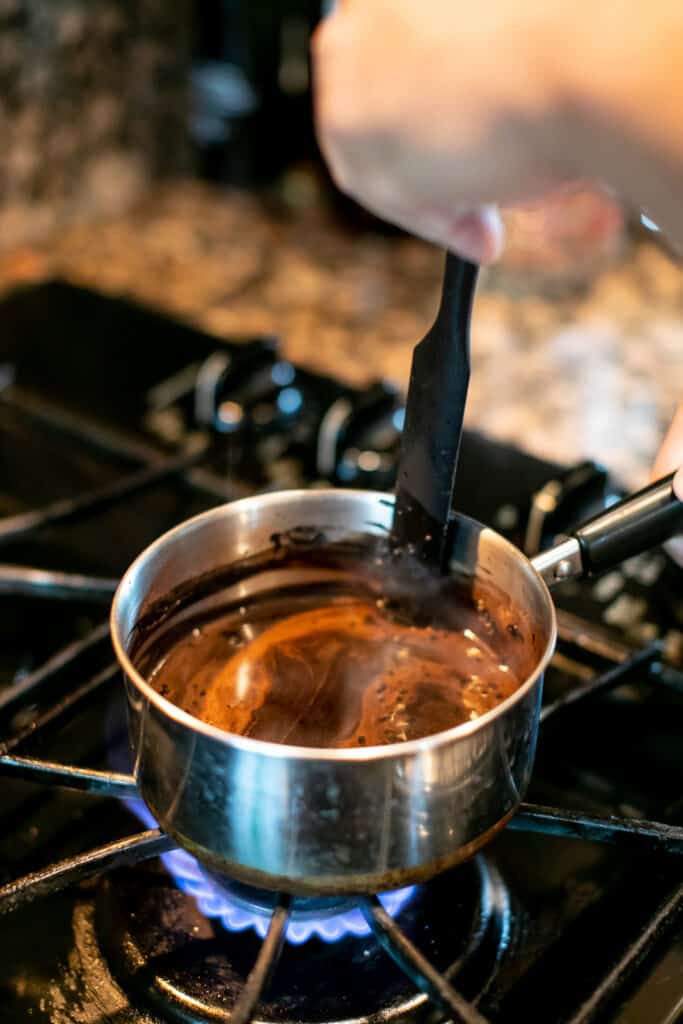 Very limited tools are required to make your own chocolate sauce. All you will need are:
Measuring cups and spoons
Saucepan
Jar or container to store your sauce in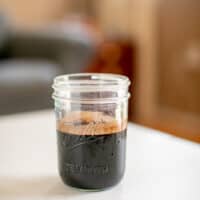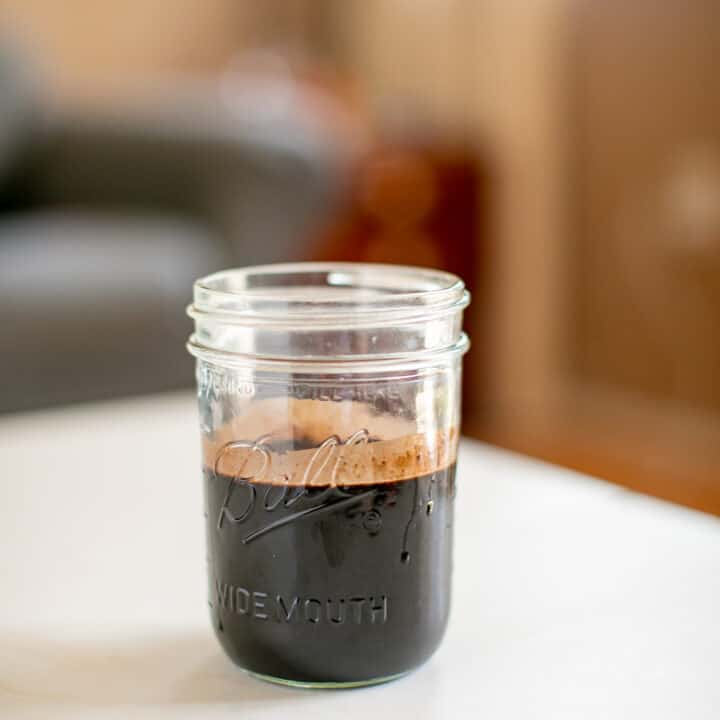 Ingredients
1/2

cup

cocoa powder

1/2

cup

cold water

1

cup

sugar

1

teaspoon

vanilla

1

teaspoon

coffee powder

optional
Instructions
Add all items to saucepan

Add 2 tablespoons of water and make a paste

Dilute with rest of water

Bring to a boil and immediately turn off stove

Let cool

Serve on top of something like ice cream!
Nutrition
Calories:
74
kcal
|
Carbohydrates:
19
g
|
Protein:
1
g
|
Fat:
1
g
|
Saturated Fat:
0.3
g
|
Polyunsaturated Fat:
0.02
g
|
Monounsaturated Fat:
0.2
g
|
Sodium:
1
mg
|
Potassium:
58
mg
|
Fiber:
1
g
|
Sugar:
17
g
|
Calcium:
5
mg
|
Iron:
1
mg
Beginner's Guide to Making Sauces