As an Amazon Associate we earn from qualifying purchases.
I think there is a real beauty in mixing fresh fruit with whiskey that is underappreciated in my cocktail culture. While I may be fine with a peel of orange or lemon in my whiskey, it isn't too common to see a quarter of a peach or fresh strawberries in the drink. I'm trying my own take on the bourbon smash and creating a delicious Easy Cranberry Margarita Recipe.
What is a Bourbon Smash?
A bourbon smash is a whiskey smash made specifically with bourbon, lemon, mint, sugar, and ice. A cranberry bourbon smash just adds cranberry as the additional fruit component.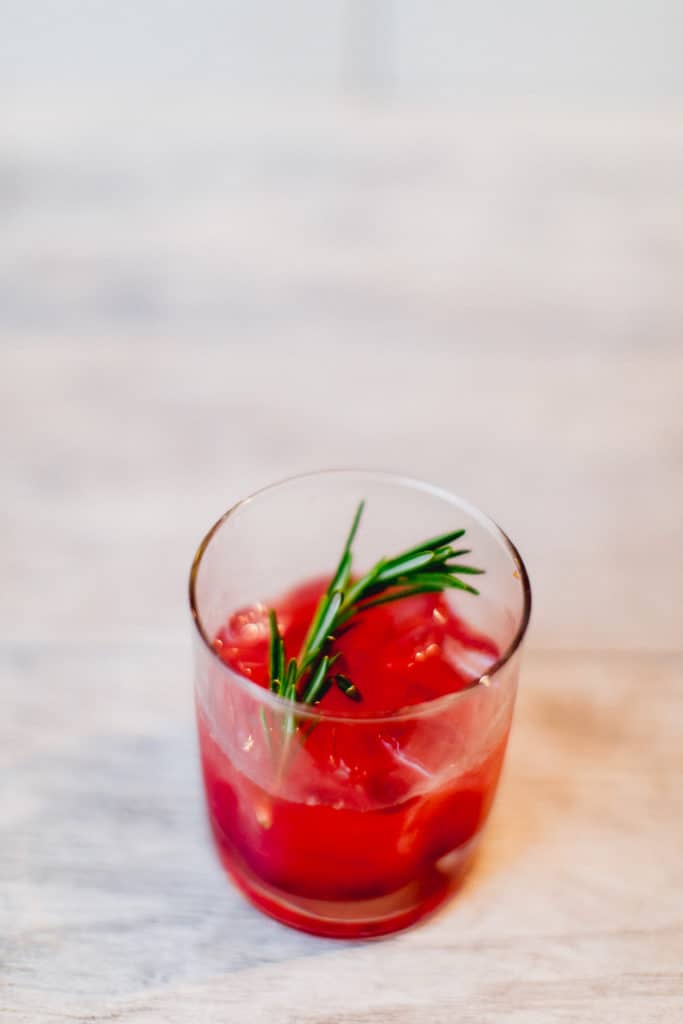 What are the Origins of the Smash?
Smashes are wonderfully underappreciated cocktails, especially on the west coast (if you are from the south you are likely much more familiar with these). Juleps fall loosely into the family of drinks called smashes, as do drinks like mojitos. 
The smash family is pretty wide because at its core, the only characteristic of a smash is that you actually smash something. This means both mojitos and juleps are smashes, even though they have wildly different flavorings. 
What Pairs with a Cranberry Bourbon Smash?
When it comes with what to pair a cranberry bourbon smash with, I recommend pork. The spices and complexity of the bourbon are not lost on a heartier meat. Additionally, the citrus and cranberry acidity is welcome through some of the fattier pieces of meat. 
What You Need To Make This Drink
Necessary Ingredients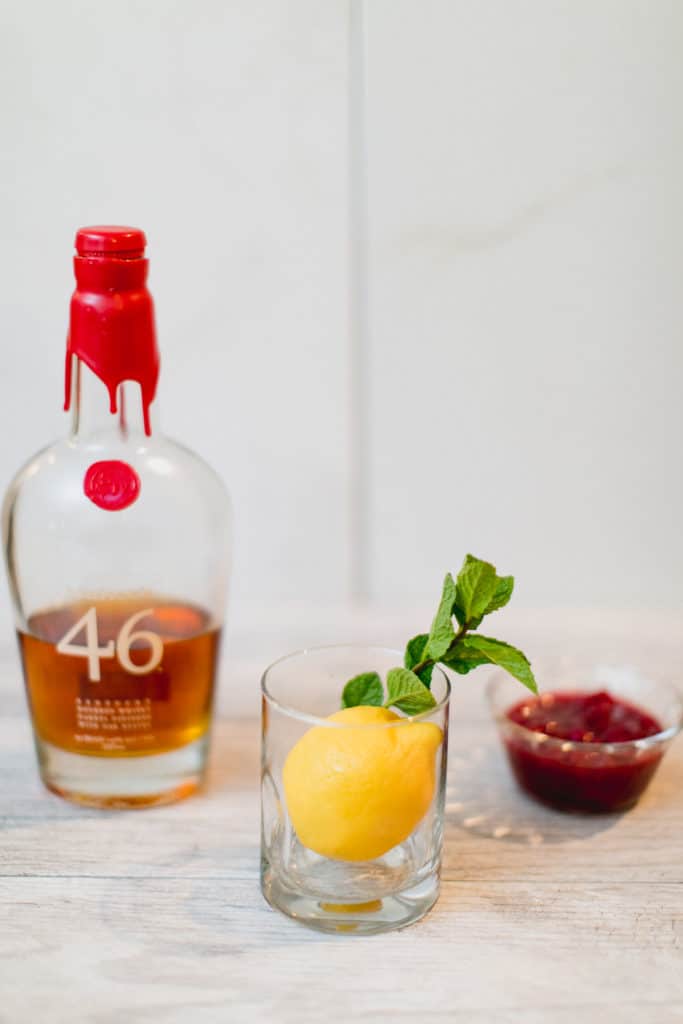 When it comes to whiskey, there are several options you can select from. I am going to use Maker's Mark 46 for the pronounced vanilla and caramel flavors. This will also tie in nicely with the cranberry sauce which adds complexity, depth, and sweetness to my cocktail. 
Overall, cranberry sauce is a really good middle ground between lemon juice and bourbon, as it shares and compliments both of those flavors. The lemon wedges I'm adding in help bring a bright acidity to the drink. 
Finally, I added mint leaves to the cocktail. I was originally planning to use 5 mint leaves since I try to only bruise the leaves while muddling rather than macerating them. At the last minute, I decided to increase the ratio to 10 mint leaves. This drink is quite concentrated in flavor, and I think the extra mint is needed to maintain the profile.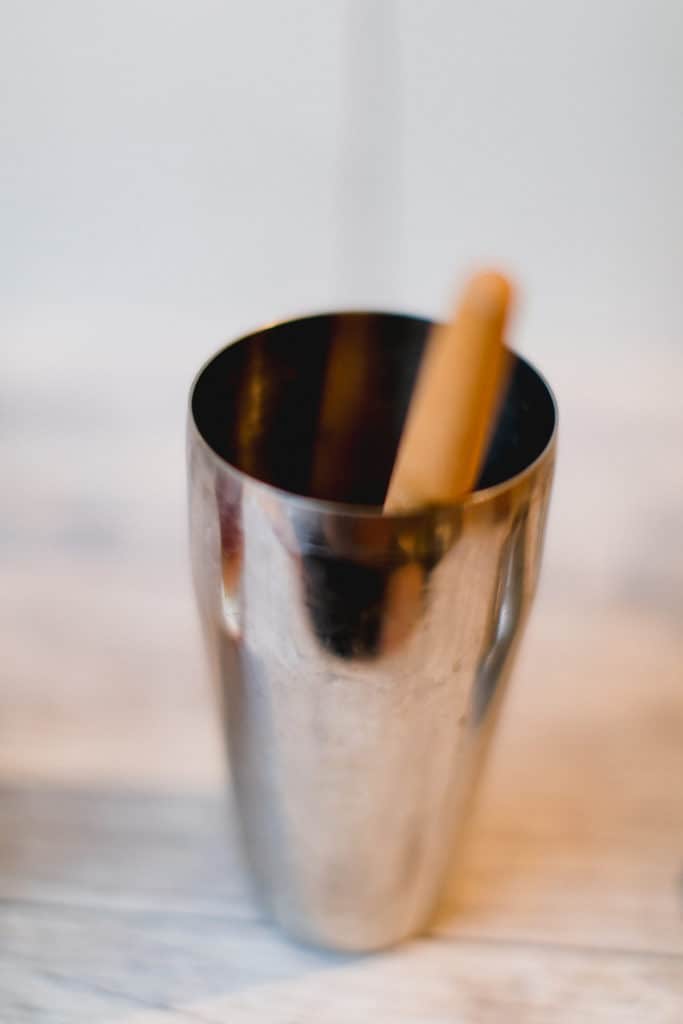 Tools Required
To make this Easy Cranberry Margarita Recipe you will need the following tools:
Cutting board
Chef's knife
Muddler
Shaker
Strainer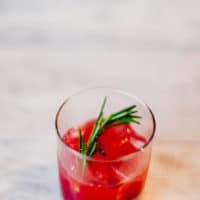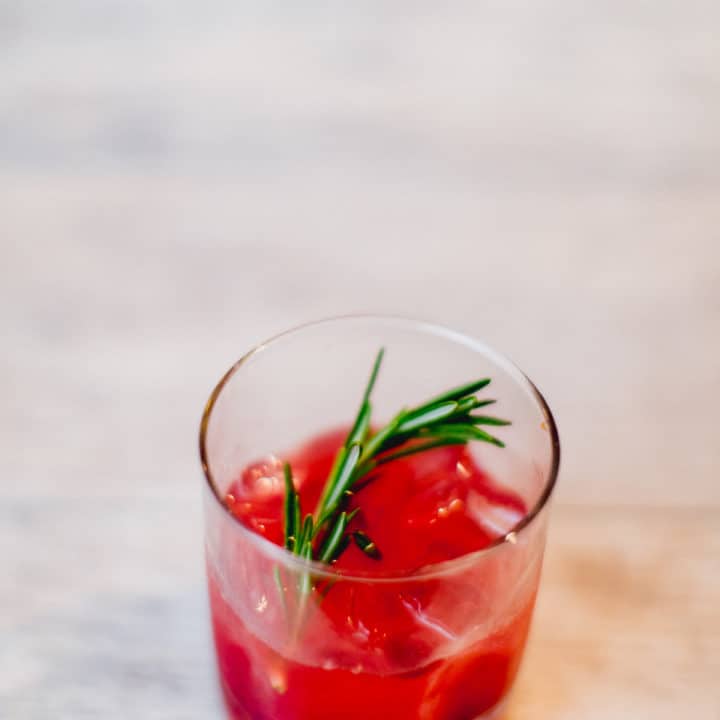 Ingredients
1 1/2

oz.

Bourbon Whiskey

3

lemon wedges

1

tablespoon

cranberry sauce

10

Mint Leaves
Instructions
Add cranberry sauce, lemon, and mint to the shaker and muddle

Add bourbon and ice, and shake vigorously for 10 seconds 

Fill a rocks glass with ice about half way 

Strain drink into glass

Garnish with mint and strawberry

Enjoy and drink responsibly
Nutrition
Calories:
153
kcal
|
Carbohydrates:
13
g
|
Protein:
1
g
|
Fat:
0.3
g
|
Saturated Fat:
0.04
g
|
Polyunsaturated Fat:
0.1
g
|
Monounsaturated Fat:
0.01
g
|
Sodium:
5
mg
|
Potassium:
136
mg
|
Fiber:
2
g
|
Sugar:
6
g
|
Vitamin A:
443
IU
|
Vitamin C:
32
mg
|
Calcium:
39
mg
|
Iron:
1
mg
Beginner's Guide to Mixed Drinks and Cocktails