As an Amazon Associate we earn from qualifying purchases.
Muskellunge (sometimes called Muskie or Musky) is a vast North American freshwater fish. They are the largest pike species and are found mainly in the Great Lakes region. The Muskie is a long, slim, and strong fish. For muskie lovers, how to cook muskie fish is an intriguing topic.
How to Cook Muskie Fish
The cooking technique for muskie fish is similar to that of other fish. You can fry it in a pan, bake, grill, or use it in your favorite fishing recipes. However, because the flavor of muskie fish differs from that of pike, muskie-based recipes may vary from what you expect.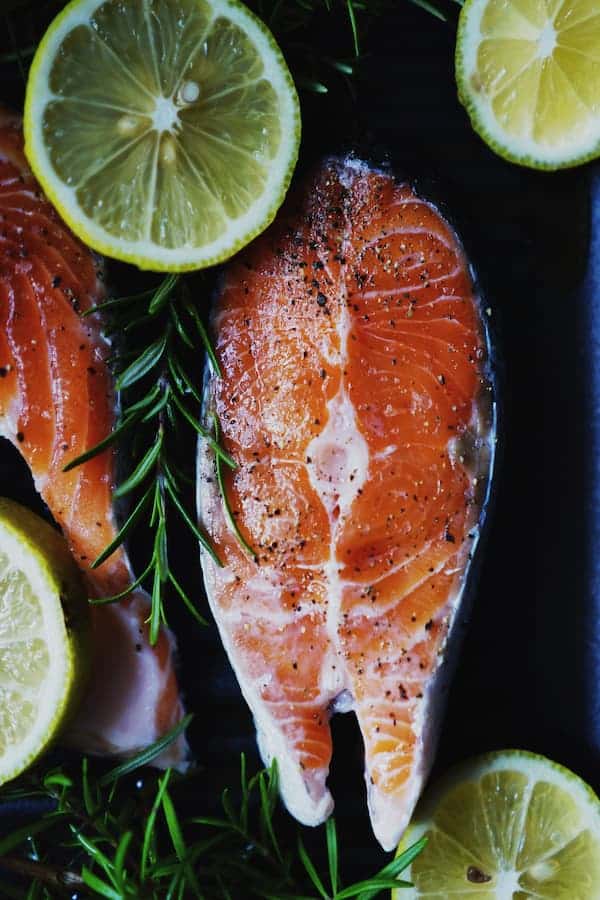 Muskies are tasty fish to eat; however, it's crucial to remember that they consume mercury, harmful to humans in excessive doses. If you're under 15 or pregnant, the Department of Natural Resources (DNR) advises against eating too many muskies.
Here are three recipes for cooking Muskies in various ways, whether you're a Muskie fan or you're just trying it for the first time.
Pecan-Crusted Muskie
Pecan-crusted Muskie is a low-carb, keto-friendly supper that takes less than 30 minutes to prepare. You'll need the correct amount of ingredients as well as the proper method of preparation to make a tremendous pecan-crusted Muskie dish.
Ingredients
The cooking process will be complex if you don't have the necessary ingredients. Make sure to double-check the quantity and quality of the ingredients you'll be using before starting your cooking.
Two pounds of Muskie fillets, cut into serving-size pieces.
One cup of pecans.
A quarter cup butter.
A quarter cup of wine.
One juiced and squeezed lemon.
One finely minced shallot.
A quarter cup oil.
Pepper and salt.
How to Cook
Almost anyone can cook the Pecan-crusted Muskie if they pay attention to the details. Once you have gathered everything you will use, you are good to go.
In a food processor, gently mince the pecans or slice them using a knife.
In an enormous mixing dish, blend the wine, lemon, butter, juice, pecans, and some salt and pepper to improve the taste.
You should now roll the fish fillets in the blended pecan, applying some pressure to help the mixture stick.
Over medium-high heat, heat the vegetable oil in the large frying pan.
Cook for about 3-4 minutes on every side, or until golden brown, in the pan with the fillets.
Serve with a dipping sauce of your choice.
Lemons are really essential as an ingredient in different fish recipes such as swordfish and even in sauce like a mix of lemon garlic butter.
Buttery-Lime Basted Muskie With Spicy Tropical Sauce
The 'buttery-lime basted muskie' combines nicely with a spicy tropical sauce. If you are a fan of Muskie fish, this dinner will undoubtedly pique your interest.
Ingredients
The key ingredient in this dish is butter, which contains vitamin D, an essential mineral for bone development and expansion. It also contains calcium, which is necessary for bone health. It is also a perfect recipe for noodles with Parmesan cheese.
Two-pound fillets of Muskie.
Lime juice (four tablespoons).
Butter (three tablespoons).
A third cup-full orange marmalade.
A half-cup pineapple juice.
A quarter teaspoon garlic powder.
A quarter teaspoon coriander powder.
Any hot sauce.
How to Cook
You do not need to take any special lessons to prepare this dinner. You can cook the 'buttery-lime basted muskie' with ease if you have the necessary motivation and passion.
Make sure the oven you are going to use is at 350 Fahrenheit.
In a saucepan, mix all of the sauce ingredients and simmer for 5 minutes over medium heat.
Microwave the butter until it melts.
Mix the lime juice into the butter in the mixing bowl.
Brush the lime and butter mixture all over the Muskie fillets in a baking dish.
Bake the Muskie fish for 10 minutes, then flip it and bake for another 10 minutes, or until it flakes easily with a fork. During the cooking process, baste the fish every 3-5 minutes. When it is done, place it on serving dishes and top it with the tropical sauce.
Pan-Roasted Muskellunge With Bacon and Tomato Ragu
You can pan roast Muskies with salt and pepper in a little olive oil and serve them with a bacon and tomato ragu. Because roasting is involved, this meal is excellent for individuals who don't enjoy a lot of stew or soup.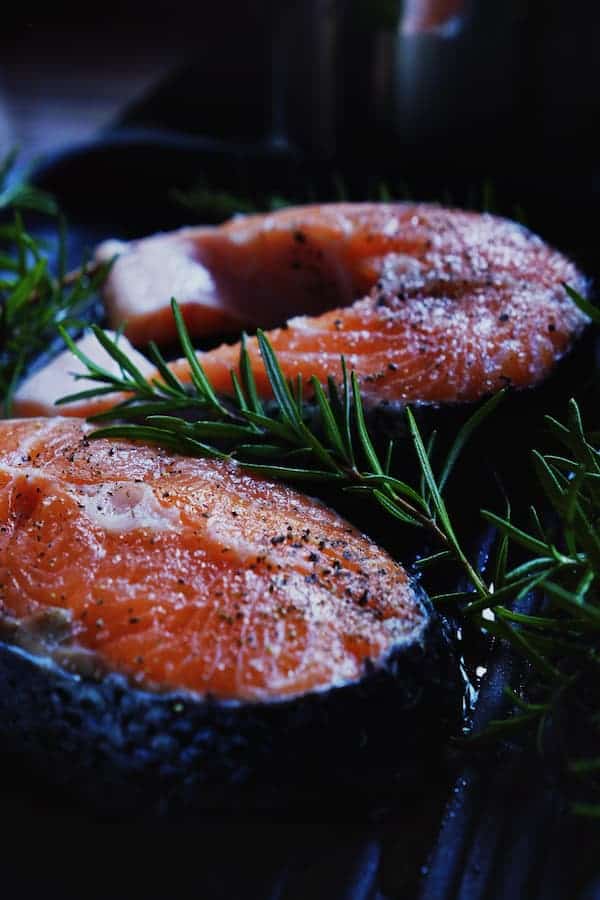 Ingredients
While some of the components are the same, they differ slightly from those used in the other two recipes listed above. The good news is that all of the ingredients are easily accessible.
Two-pound Muskie fillets.
Two spoons of olive oil.
Season with salt and pepper to taste.
One pound of plum tomatoes cut in half.
A quarter-pound of cooked, smoked, diced, and fat preserved bacon.
One giant chopped leek.
Two tablespoons of capers.
Two mixed garlic cloves.
Garlic is very tasty to add in different recipes, additionally, if you roast the garlic, it will increase the sweetness of flavor.
How to Cook
Cooking this cuisine is quite tricky, and if one step is skipped, the result might be disastrous. You need to be extremely cautious if you want to get it right.
In a big skillet over medium heat, cook the diced leeks in the reserved bacon fat.
Cook for one minute after adding the garlic.
Cook, occasionally stirring, until the tomatoes are tender (for five minutes).
Stir in the diced bacon and capers until well blended.
Season with salt and pepper as required.
Heat the oven to 190.5 degrees Celsius.
Place a big pan on the heat and add the olive when it's ready.
Before carefully placing the muskellunge fillets in the hot pan with the oil, season them with pepper and salt.
Heat the oven to 177 degrees Celsius and bake the pan for twelve to fifteen minutes.
Put the fillets on a serving dish and pour the ragu over them.
Catching a Muskie is quite a more difficult task than learning how to cook Muskie fish. The above recipes will help you prepare Muskie in the simplest ways.
How to Clean Muskie for Cooking
Some people argue that cleaning and cooking muskie is challenging because of its Y-shaped bones, which make filleting more difficult than it should be. However, I can make cleaning muskies before cooking a little easier for you:
Get yourself a fillet knife.
Make a vertical cut directly behind the gill plate to remove the head.
Make a horizontal cut along the backbone, finishing at the tail.
Do another vertical incision forward of the dorsal fin.
Cut parallel to the spine in the middle of the fish with your knife.
Using a knife, cut along the Y-shaped bones.
To slice the other side of the Muskie, flip it over and repeat the procedure.
Horizontally cut the flesh surrounding the backbone. It should be a lot easier now.
Remove the pelvic girdle and cut the section containing the pelvic fins in half.
When you finish filleting, remove all of the skin from all areas.
6 Tips for Cooking Fish (so it Actually Tastes Good!)
Final Thoughts
Muskie fish is tasty and simple to prepare; however, keep in mind its high mercury levels and limit your consumption to once a month. Children and women who desire to have children should avoid the Muskie. Muskie is not fit for regular consumption, although it's a good side dish and by following this recipe, the fish will definitely taste good.