As an Amazon Associate we earn from qualifying purchases.
There are many quick and simple seafood recipes to use, which will tantalize your taste buds. Because of its popularity in Korea, many people learn how to cook Korean fish cake at a young age. I've put together a simple Korean Fish Cake or "Odeng" recipe for you to try.
How to Cook Korean Fish Cake
The famous Korean fish cake "odeng" comprises various fish, including Alaskan pollock, cod, tilapia, and salmon. To get a mouth-watering meal of Korean fish cake, the scraps from these fishes are mashed into a paste and combined with flour to make fish sticks.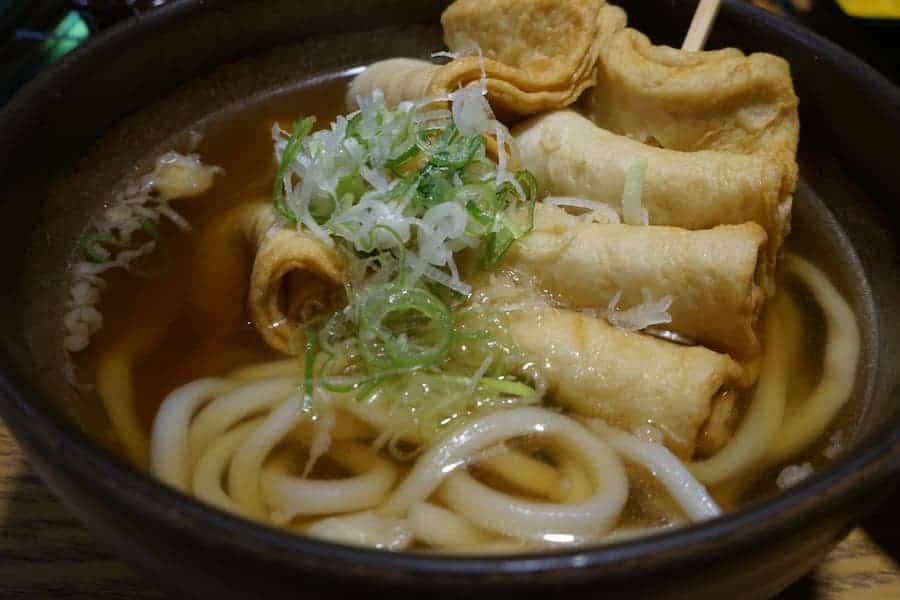 These fish sticks or fish fingers are delicious and versatile. They go well with tartar sauce, potatoes, rice, baked beans, corn pudding, and cucumber salad.
Ingredients for Cooking Korean Fish Cake
Before you start preparing the Korean fish cake, you'll need to first have all the ingredients ready. Having the correct ingredients will save you time while cooking the fish cake and make your work easier.
Eighty grams of cod cubes.
Fifty grams of squid rings.
Thirty grams of peeled prawns.
One big peeled and washed yellow onion.
One big carrot, peeled and washed.
One sizable cleaned and seeded red capsicum.
Five grams chives, rinsed, and cut into index finger lengths.
One beaten egg white.
One tablespoon of rice wine.
One teaspoon of white sugar.
One teaspoon of salt.
One tablespoon of potato flour.
One tablespoon of all-purpose flour.
Four tablespoons of oil for deep frying.
Korean Fish Cake Cooking Instructions
You should be very careful and cautious when preparing the Korean fish cake. Skipping one step will result in an uncooked or low-quality fish cake.
Wash the prawns, squid rings, and fish cubes separately in cold water and allow them to dry. After that, place them in a blender. Finely grind them and put the minced mixture in a clean bowl.
Combine the onions, capsicum, carrots, and chives in the same blender. Add them to the mixing bowl after finely blending them.
Add the flour, rice wine, egg white, salt, sugar, and starch to the mixing dish with the seafood and vegetable mixture. Mix the ingredients thoroughly.
Scoop one spoonful of the mixed mixture and roll it into a ball. From the combination, make as many balls as you need. Place the fish balls on a parchment paper-lined platter.
Heat some vegetable oil in a big saucepan over high heat. Minimize the heat to low and put the fish cake balls. Cook them in a deep fryer until they are ready.
The outside of the crust should crisp up, while the inside should be soft and tender. Serve with a side of tomato ketchup and a side of relish. Check out Korean fish cake side dishes and Korean fish cake soup if you're seeking a healthier version of Korean fish cakes.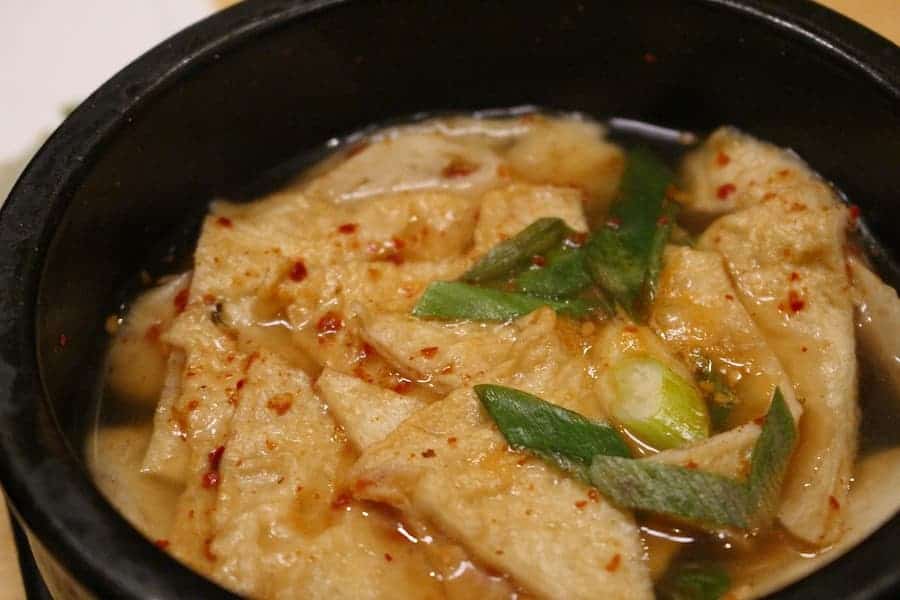 Should You Defrost Korean Fish Cakes Before Cooking?
Professionals advise that you should defrost the Korean fish cake before cooking. However, never defrost these fish cakes at room temperature or in hot or warm water.
Germs can quickly increase under hot conditions. Cold water is a well-known and faster method of defrosting fish. The fish must be kept in a sealed bag and immersed in water until defrosted for safety and flavor preservation.
Additionally, you can defrost your Korean fish cakes using the fridge or the microwave. Other food like ham can also help defrosting using your fridge but it will take up to 6 hours.
Defrosting Korean Fish Cakes Using the Microwave
The quickest way to defrost fish is to use the microwave. However, achieving an even thaw can be challenging, so you should approach it with caution.
Always read the microwave directions before using it.
Microwave on high for 2 minutes in a microwave-safe bowl or plate.
Microwave for half the time recommended.
Turn the fish over and continue to microwave for the remaining duration.
Cook as soon as possible.
Microwave oven is good for reheating foods, it is also helpful if you want to cook your food quickly like preparing fish sticks that can only take up to 3 minutes.
Defrosting Korean Fish Cakes Using the Fridge
Using the fridge to defrost is quite different from using the microwave. This method is more time-consuming, although it is also effective.
You are not supposed to remove the fish from the packaging.
Place your fish cake in a dish.
Put the bowl on the refrigerator's bottom shelf.
Allow defrosting completely. The average defrost time per pound is six to eight hours.
Health Benefits of the Korean Fish Cake
Korean fish cakes have become a popular meal not only because of their excellent flavor but also their health benefits.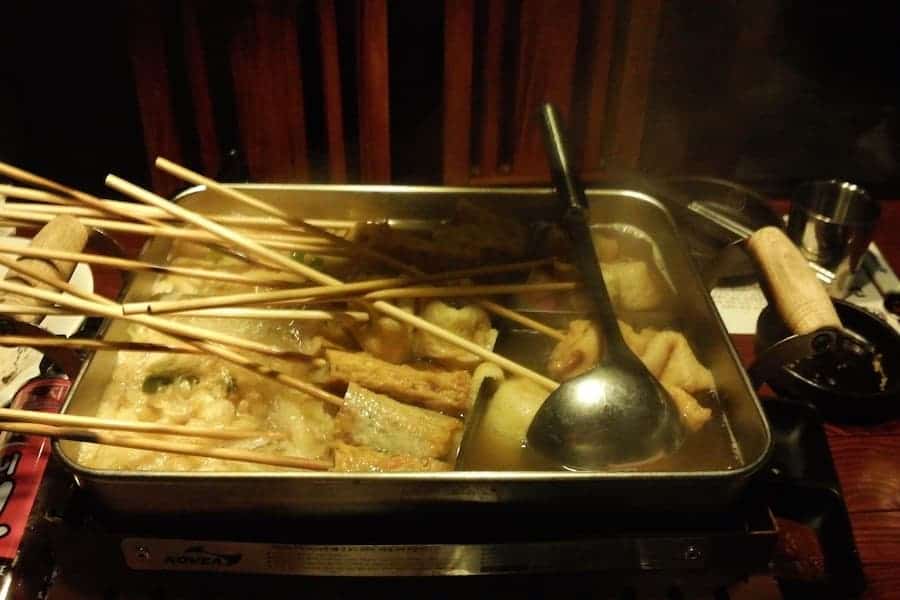 Omega-3 Fatty Acids: One of the health benefits of fish cake is that it is a good source of omega-3 fatty acids. This vital nutrient helps to keep your heart healthy and lower blood pressure levels. It will also prevent neurological disorders such as Alzheimer's. Furthermore, it can help with memory retention and cognitive wellness.
Proteins: Fish is an excellent source of protein. This vital component will aid in the repair and development of your body's tissues, as well as allowing metabolic responses and coordinating biological operations. Proteins are also beneficial to your body as they keep the pH and fluid balance in check, even vegetarians are needed at least 100 grams of protein a day.
Vitamin D: Fish is a good source of vitamin D as well. Vitamin D is required to maintain the health of the bones, teeth, and muscles. To get the most nutrients from your fish cake, use top-quality fish.
Calcium: Korean fish cakes are rich in calcium. Calcium is the body's most bountiful mineral and is essential for bone health. Humans require calcium to produce and maintain strong bones, and the bones and teeth contain 99 percent of the body's calcium.
B12: Vitamin B12, found in Korean fish cakes, is a mineral that assists in the health of your body's blood and nerve cells. Vitamin B12 also helps produce DNA and prevent megaloblastic anemia, a blood disorder that causes fatigue and weakness.
6 Tips for Cooking Fish (so it Actually Tastes Good!)
Conclusion
Korean fish cakes are cheap, delicious, and nutritious. There are numerous methods to prepare them so that the flavour does not get monotonous. Now that you know how to cook these fish cakes, you should practice it regularly, and you will never have the urge to buy already cooked ones.