As an Amazon Associate we earn from qualifying purchases.
A delectably sweet and rich White Russian cocktail makes one of the best nightcaps, especially when served ice cold.
What is a White Russian?
A White Russian is a cocktail made up of vodka, coffee liqueur (most often Kahlua), and cream served over ice. As with many cocktails, the origin and exact make-up of the drink have changed over the years. What I do know is that this drink is neither all that white in color nor Russian in origin.
Even so, what most can agree on is that a White Russian is the much more popular variation of a Black Russian Cocktail with the addition of cream.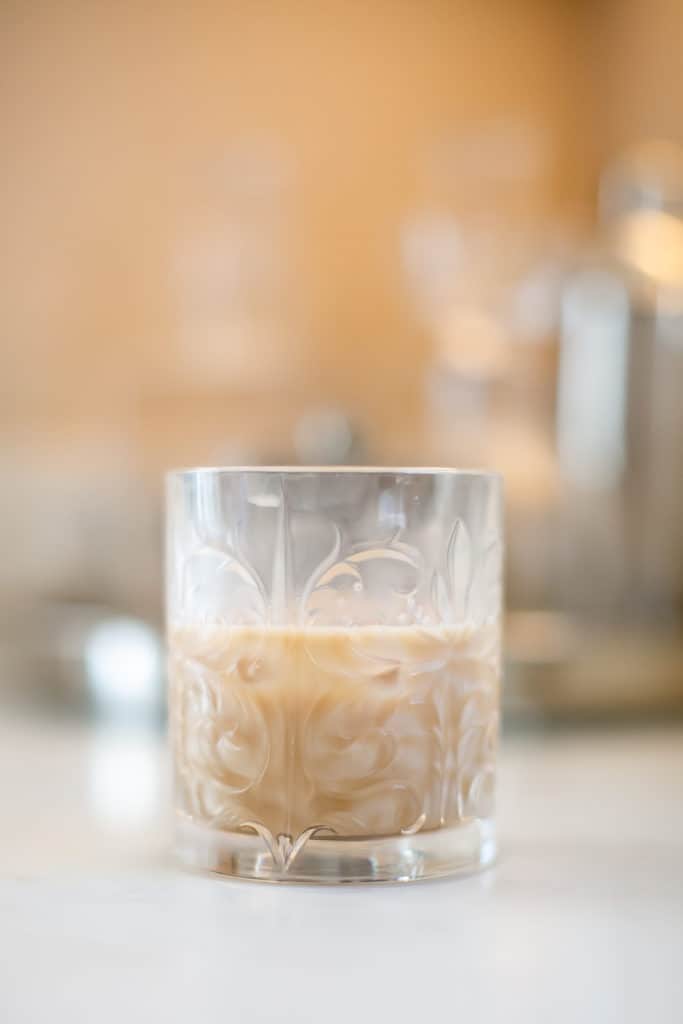 The Difference Between a White Russian and a Mudslide
White Russians and mudslide cocktails often get confused. The difference between a White Russian and a Mudslide is the inclusion of a cream liqueur like Baileys Irish Cream. That is really about it – they are almost the exact same. 
The closer you end up to milkshake territory, the more deeply you are on the mudslide side of things. For example, if you are swapping ice cream for the heavy cream of a White Russian, it is far more likely you are heading towards a mudslide.
The Challenge with a White Russian
The main issue with a White Russian cocktail is that it can be difficult to remember the proper recipe and ratios for the ingredients. This is a common challenge with several mixed drinks; however, an imbalanced ratio is much more noticeable with creamy drinks (especially if you are somewhat lactose intolerant, like me!).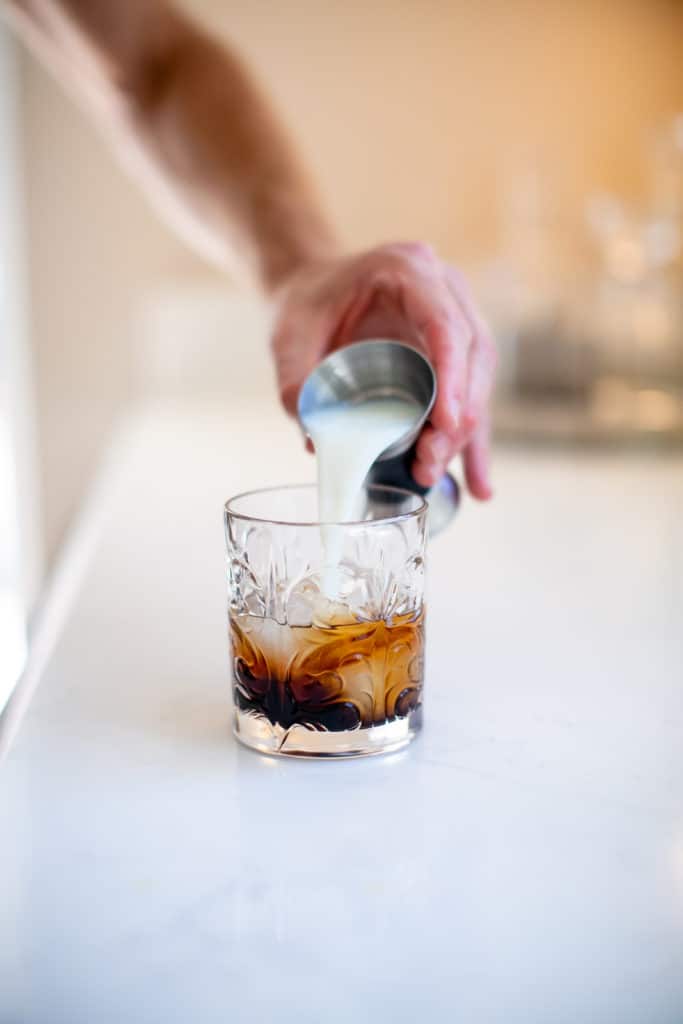 My Approach to the White Russian
For my White Russian cocktail recipe, I want you to be able to memorize it. You should be able to make it when you're out at friends' houses without needing to look up the steps and measurements for each item.
To keep things really simple, I will be using all equal parts of vodka, Kahlua, and cream. This means you don't even really need to measure anything! As long as you have a shot glass, you can make this White Russian cocktail recipe.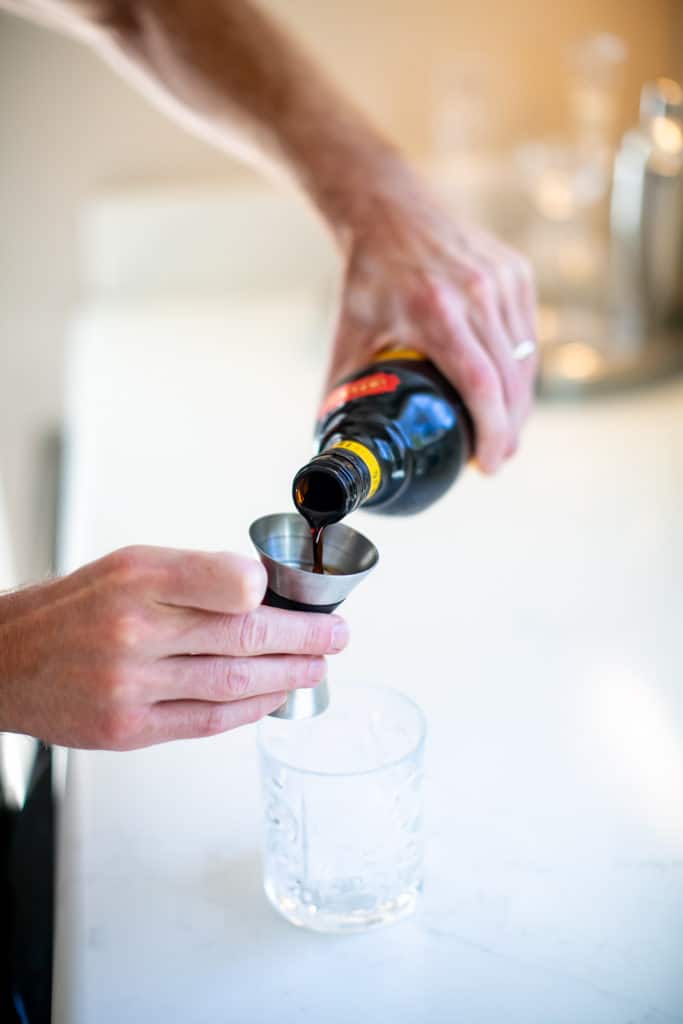 What Makes a Good White Russian
The best part of the White Russian is the cream over ice. That is what gives it all the richness that you want in a good nightcap. While there are definitely versions with milk or even powdered non-dairy creamer, the one I'm making is with cream. 
Tools Required
As stated, I want to keep this cocktail really simple so you can easily create it. Tool wise, all you need is a glass (I prefer the old fashion style glass but you can do a collins or high-ball too), and something to measure evenly to deliver consistent amounts. 
The best option for measuring is a bar jigger (the hourglass shaped item with two shot measurements). You likely don't have one of these, unless you make cocktails on the regular or like to collect random kitchen gadgets. The next best item would be a shot glass. If you don't have that, a small measuring cup will work, and even in a pinch, you can use measuring spoons (you'll just need to measure quite a few tablespoons to get a cocktail going).
Here are the tools you'll need:
Glassware for the cocktail 
Measuring device so you can pour equal amounts of all ingredients 
Spoon for stirring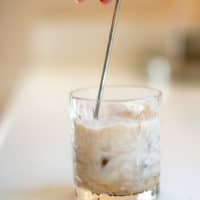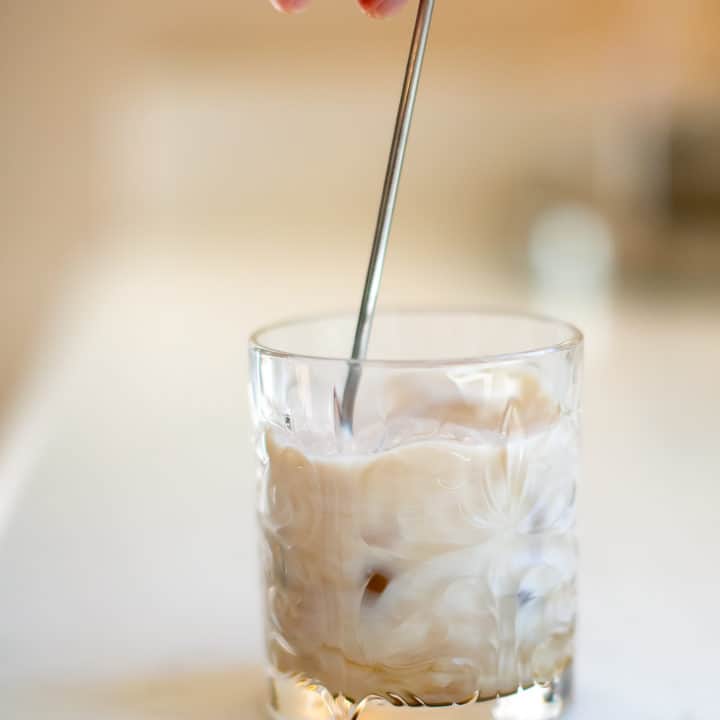 Ingredients
Half a glass of ice

1

part vodka

1

part Kahlua

1

part heavy cream
Instructions
Add ice to glass

Add vodka to glass

Add Kahlua to glass

Add heavy cream to glass

Stir with spoon until combined
Nutrition
Calories:
9
kcal
|
Carbohydrates:
1
g
|
Protein:
0.03
g
|
Fat:
0.4
g
|
Saturated Fat:
0.2
g
|
Polyunsaturated Fat:
0.02
g
|
Monounsaturated Fat:
0.1
g
|
Cholesterol:
1
mg
|
Sodium:
0.4
mg
|
Potassium:
1
mg
|
Sugar:
1
g
|
Vitamin A:
15
IU
|
Vitamin C:
0.01
mg
|
Calcium:
1
mg
Beginner's Guide to Mixed Drinks and Cocktails