As an Amazon Associate we earn from qualifying purchases.
Chopped steak, hamburg steak, Salisbury steak, or whatever else you may call this German-inspired dish has a well-earned a spot in the annals of American comfort food. 
What is a Chopped Steak?
The name chopped steak comes from its origins in using hand-chopped beef for the meat. Nowadays, it is far more common to use ground (minced) beef for a chopped steak recipe. That said, chopped steak is essentially a hamburger with no bun. Many recipes for chopped steak will also add binders like egg, or fillers like onion and breadcrumb, making the meat much more like flat meatballs or meatloaf than a hamburger.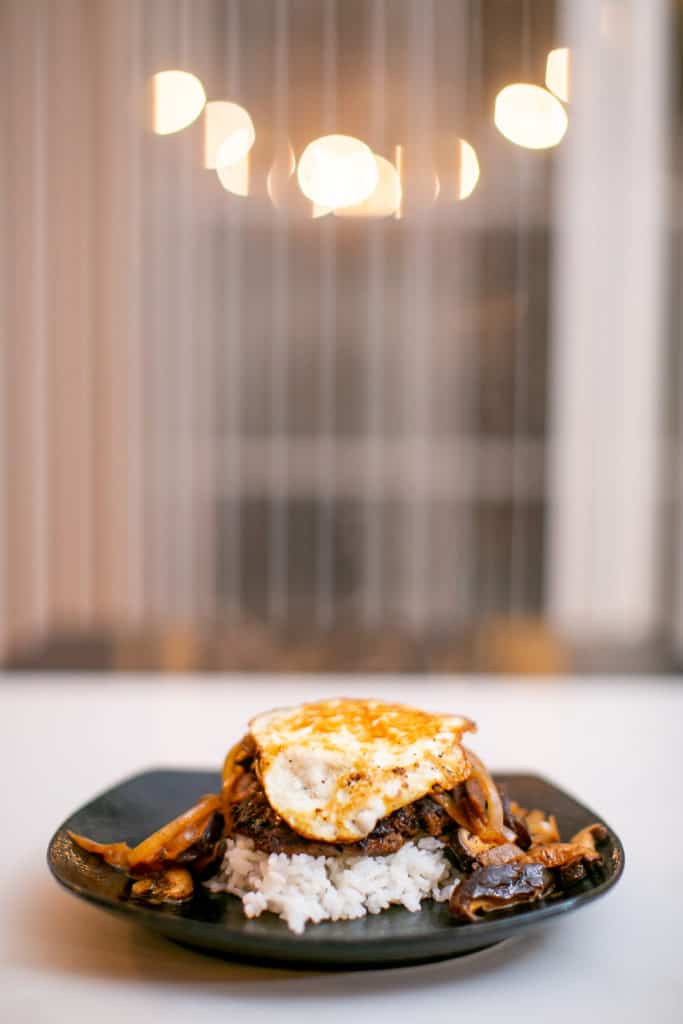 Our Approach to Chopped Steak
We'll be using a meatball or meatloaf style approach to our chopped steak recipe. This will make the texture a little more tender and give us some additional flavors to work with. If you don't have breadcrumbs or eggs on hand you can leave them out and make this as a hamburger if you want.  
What Makes a Good Chopped Steak
Good chopped steak needs two things: tender meat and delicious gravy. We'll be going over processes and tips for both in this chopped steak recipe.
Developing a Pan Sauce for Your Chopped Steak
We're going to be making what is known as a pan sauce for our chopped steak recipe. We make a pan sauce by dissolving all the flavors and bits left over from cooking the meat with stock, and adding ingredients like onions and mushrooms. We'll also be braising our chopped steak in the pan sauce to finish it. This will allow more flavor to penetrate the steak, as well as keep it juicy.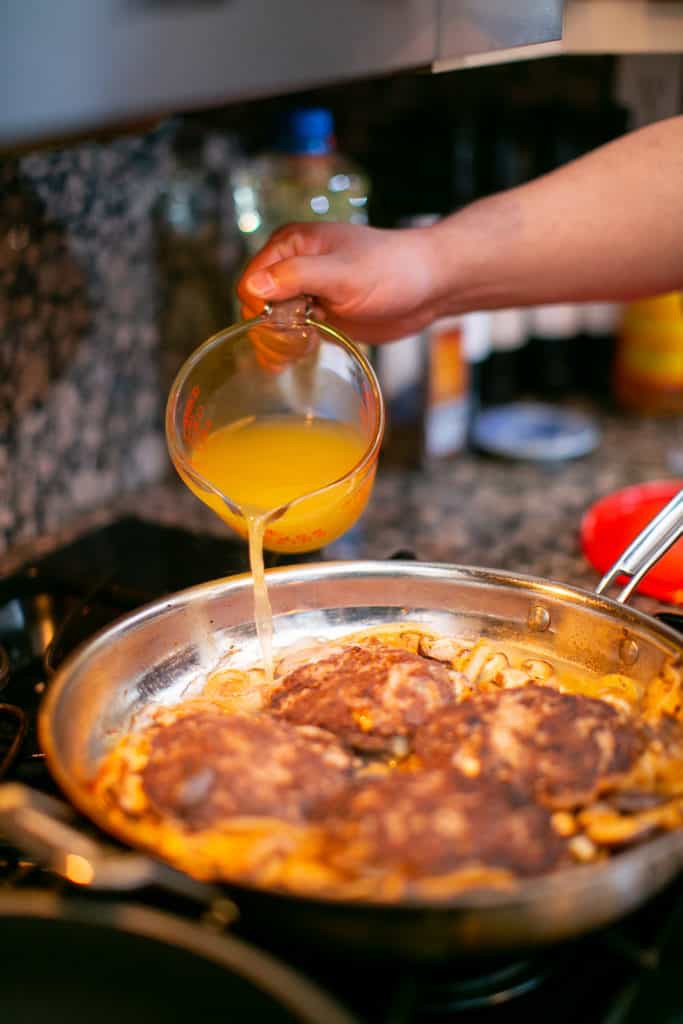 What Pairs with Chopped Steak?
There are a few ways to eat your chopped steak. I personally prefer the Asian style, which is over rice. Another way is to have your chopped steak with mashed potatoes, which is what I grew up with. Recently, I have experienced an open-faced chopped steak sandwich, and that was amazing!
To sum it up, pairing your chopped steak with some sort of carb works well. You can also add a vegetable side dish to this as well, such as broccoli or green beans.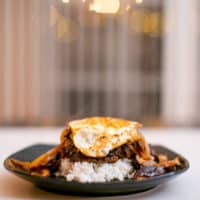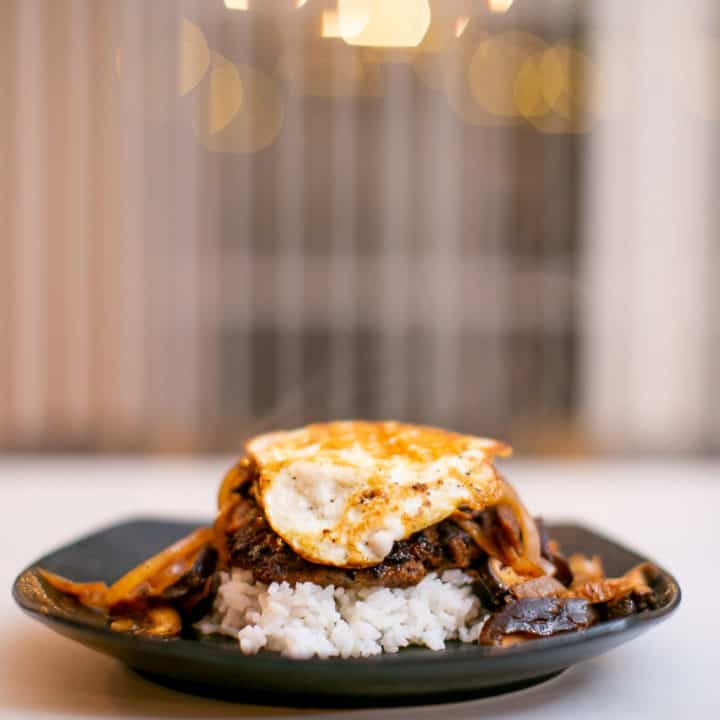 Ingredients
1

pound

ground beef

1/4

onion

3

shots Worcester sauce

1

egg

1/4

cup

breadcrumbs

1

tablespoon

butter

1/4

onion for gravy

5

mushrooms

1

teaspoon

salt

1

teaspoon

pepper

2

cloves

garlic

1

cup

chicken stock
Instructions
Chopped Steak
Defrost meat overnight if needed

Add ground beef to mixing bowl 

Dice 1/4 onion and mash into the meat

Smash and mince garlic and add to meat

Add Worcester sauce to the bowl

Add 1 egg to the bowl

Add bread crumbs to the bowl

Mix by hand 

Divide into 4 patties

Season meat with salt and pepper

Oil pan and place on medium-high heat

Cook for 3 minutes per side

Take off and place to side (do not wash the pan)
Gravy
Slice 1/4 onion

Slice mushrooms

Place mushrooms and onions in the same pan

Add butter to the pan

Add chicken stock and dissolve any bits on pan

Add meat back into pan

Let the gravy thicken for about 20 minutes
Nutrition
Calories:
392
kcal
|
Carbohydrates:
10
g
|
Protein:
24
g
|
Fat:
28
g
|
Saturated Fat:
11
g
|
Polyunsaturated Fat:
1
g
|
Monounsaturated Fat:
11
g
|
Trans Fat:
2
g
|
Cholesterol:
131
mg
|
Sodium:
843
mg
|
Potassium:
517
mg
|
Fiber:
1
g
|
Sugar:
3
g
|
Vitamin A:
152
IU
|
Vitamin C:
2
mg
|
Calcium:
52
mg
|
Iron:
3
mg
Beginner Guide to Cooking Meat