As an Amazon Associate we earn from qualifying purchases.
Today I'm going to take a look at the well-known green sauce pesto. My basic basil spinach pesto recipe is a no-cook one, as I want to focus in on the freshness of the ingredients. Whether you are a beginner or a seasoned pro, a great pesto can uplift any pasta or pizza dish with its fresh and concentrated flavor.
What is Pesto? 
The word "pesto" means anything prepared using a pestle and mortar. It's derived from the Italian word "pestare," which means "to crush or pound." What I have come to think of as pesto is traditionally called "Pesto alla Genovese" (here forward referred to as just "pesto") from its origins in Genoa, Italy.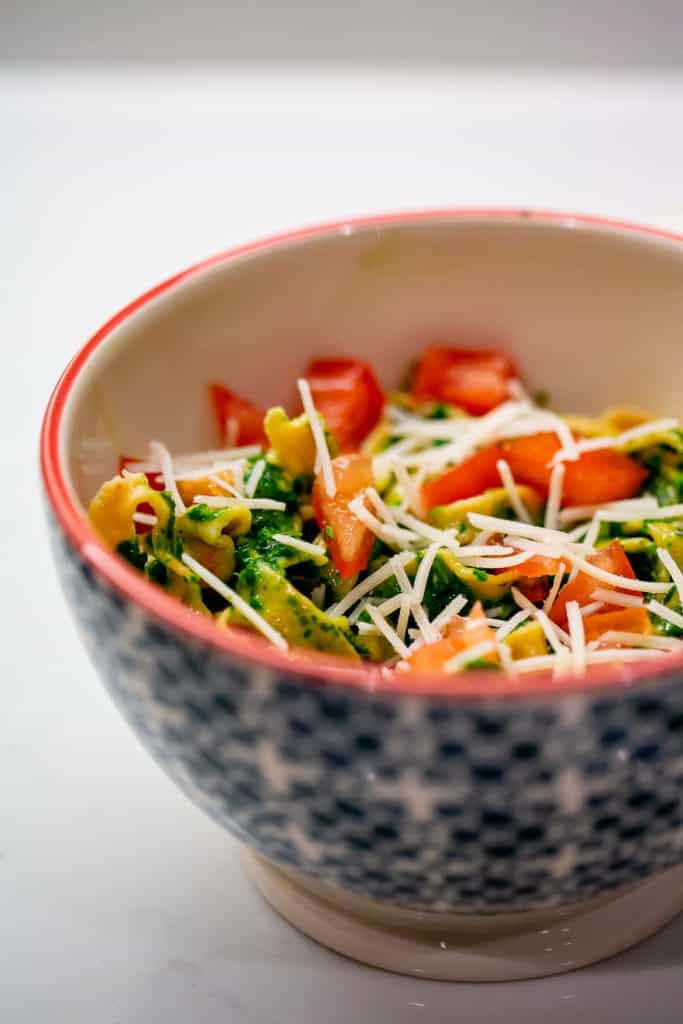 The most common ingredients pesto is made of are basil, garlic, salt, parmesan or pecorino cheese, pine nuts, and olive oil. 
Pesto Uses
Pesto is mostly used as a sauce for pasta. It also has many other uses that you may not be as quick to associate the sauce with. If you are in the mood for a non-traditional pizza sauce, this basil spinach pesto recipe makes a great alternative. 
Need a base for your bruschetta? Top the toast with pesto. Want to make the most of a spring herb or spinach salad? Toss some pesto in. When it comes to pesto, you really are looking to pair 2 things: basil and garlic. 
Pesto Flavor Profile
The thing that makes a good pesto is first and foremost the fresh flavor. When you think of pesto, you typically think fresh basil. In order to preserve and focus that freshness, I also need to balance out the bite of fresh garlic with the earthy rich flavors like the cheese and oil.
Challenges with Making Pesto
The biggest challenge I believe in making pesto is the cost. If you've been to a farmers market or ever tried to buy the sauce freshly made you will know what I am talking about. It is not uncommon for a tiny jar of pesto to cost upwards of $10-12 USD.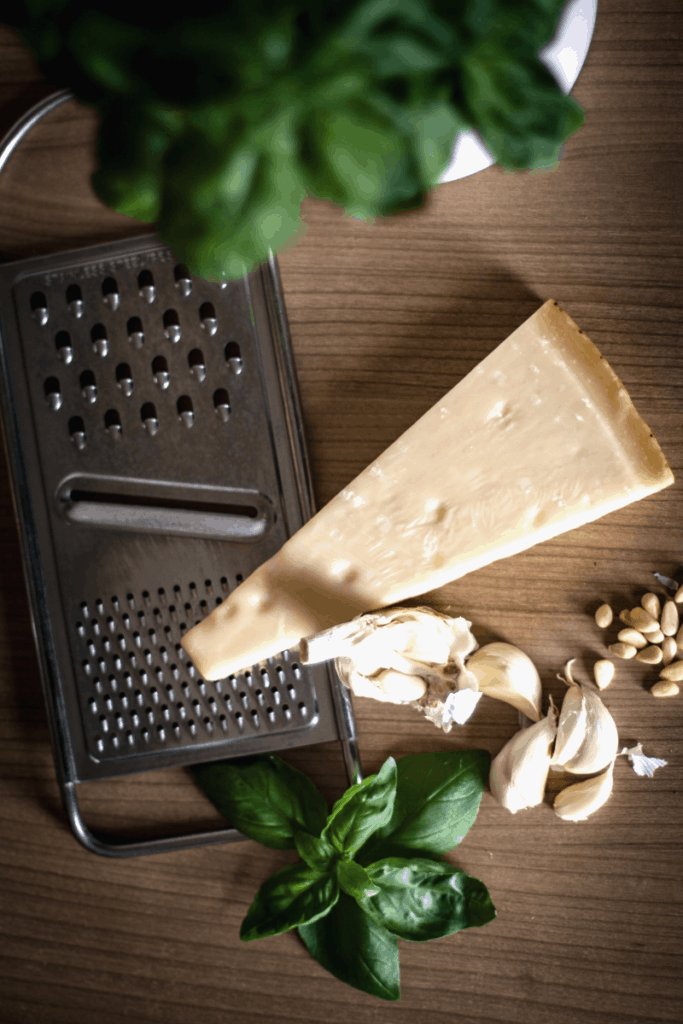 While it may be a simple mixture of only a handful of ingredients, the components of pesto are not cheap by any means. Here in San Diego, you'd struggle to find a bag of pine nuts for less than $10 in your local supermarket. Also if you are going traditional with hand-grated parmesan or pecorino, expect to drop another $7-10 on the cheese. 
Even buying enough basil to fill a cup or two isn't the easiest thing to do for under $7. Plus, if you want to use a good, traditional olive oil, that will also be expensive. So, all of a sudden, your prospects for a pesto dinner for a family of 4 aren't seeming to realistic, and that $3.99 mass-produced, store-bought pesto sure is looking good right now. 
My Approach to Making Homemade Pesto
While I love making a pesto using all of these more expensive ingredients, it's not realistic to do this every time I have pesto with a meal. My approach to pesto is going to be to simplify and reduce costs. I want the biggest and (best tasting) bang for my buck so here's what I'm going to focus on.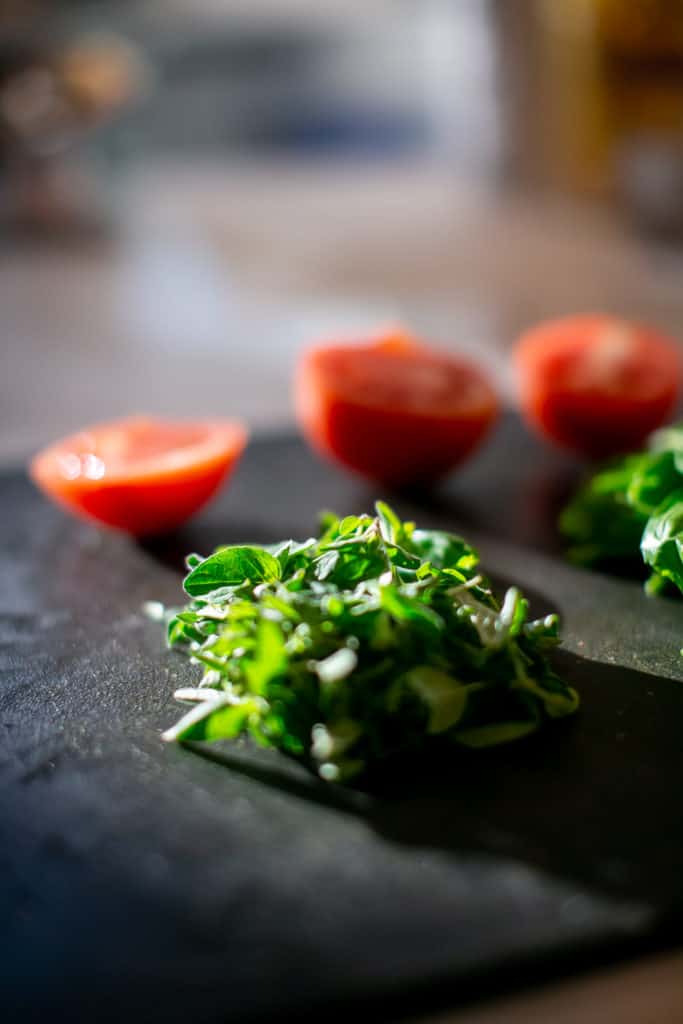 Pine Nut Alternative
Before I share an alternative to pine nuts, if you want to keep this pesto budget-friendly, ditch the nuts altogether. While it's hard to beat the authentic taste you get when adding these nuts into the sauce, pine nuts are hard to find, expensive to buy, and there aren't a ton of other recipes to use them with. So, just leave them out or substitute with walnuts instead. 
Pick a Medium Quality Cheese
Go medium quality on the cheese. I like to think of cheese like I do alcohol – if you are eating it straight or with minimal prep, go for the top shelf so you can appreciate the artisanal qualities.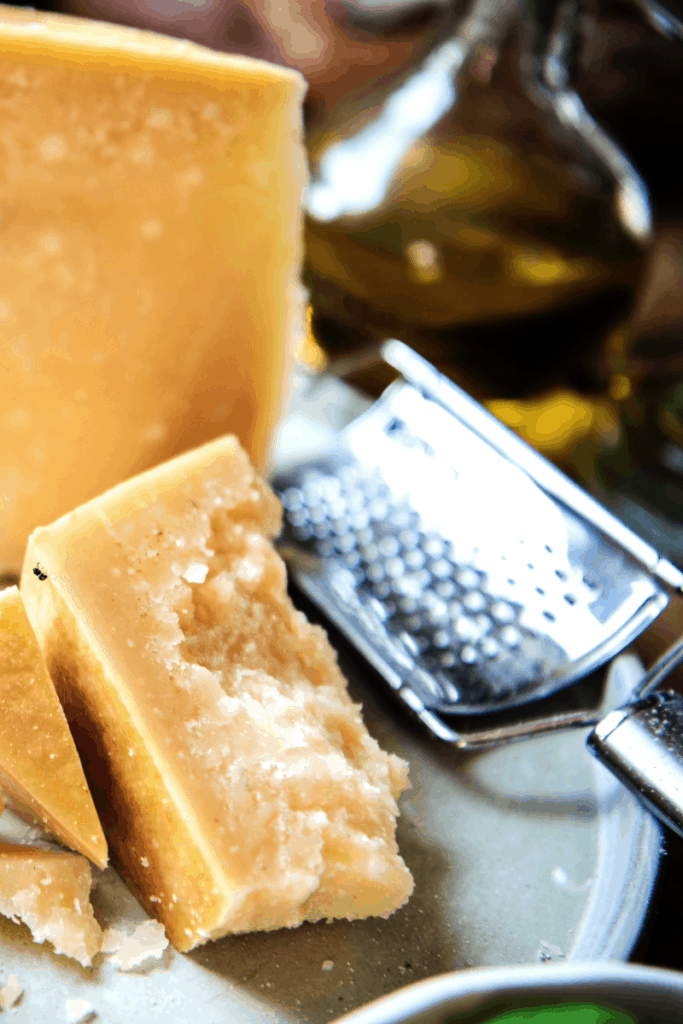 If you are about to mix your cheese into a dish, like how you mix vodka in a cocktail, go for a middle of the road stuff. You don't want any offending flavors or textures, but since it's going to be mixed, you won't really appreciate the nuance of the more expensive varieties. 
As a rule of thumb, if the cheese comes hand-cut from a giant wheel, you are probably going too expensive. If it comes in a green can or shaker in a non-refrigerated aisle, you are going to cheap.

You want something that still resembles actual cheese and the flavor of real Parmesan. I generally prefer to pick one of the cheeses that come in a plastic container, often in the deli aisle. These will most often come in shaved or grated and work just fine when you put them into a blender or food processor.

When picking out your cheese, watch out for preservatives and fillers. Since pesto is a fresh uncooked sauce, those extra additives will be pretty noticeable. Try to stay away from the fake powdered cheese if you can!
Mix Spinach with Basil
Augment your basil with spinach or arugula. You will need a lot of basil for this dish, and if your stores are like mine, they might not even sell bulk basil. Rather than buying multiple containers of basil, adjust by adding spinach or arugula into your recipe. This will still give you a fresh-tasting sauce.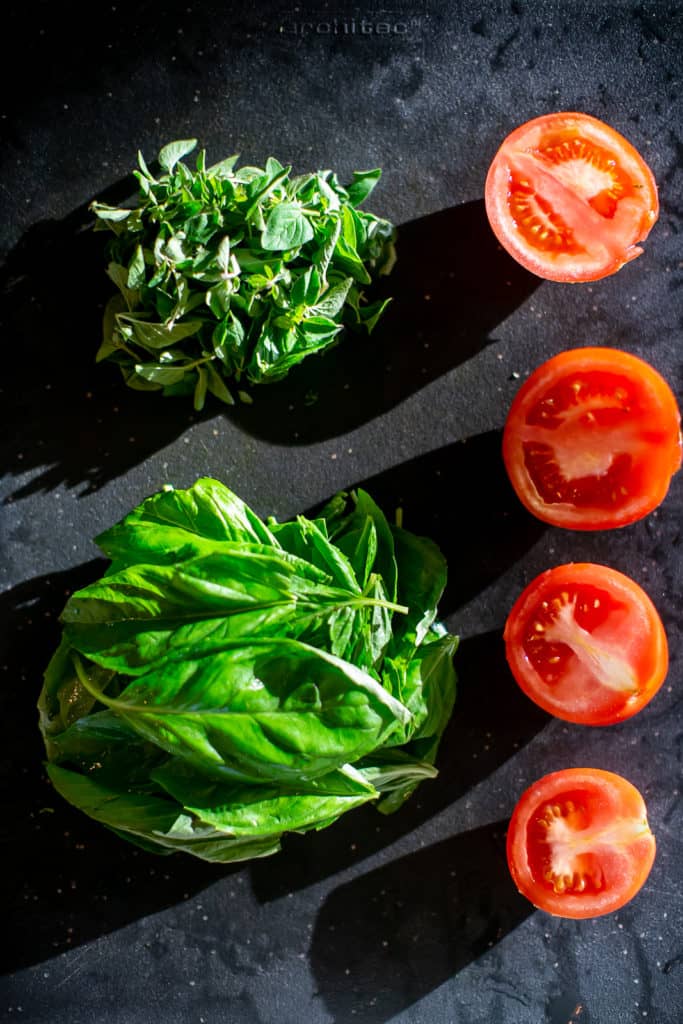 Flavorful Additions
If you are looking to take your basil spinach pesto recipe to the next level, here are some more advanced options for you outside of just spending more money. That said, spending more money on top-quality ingredients will also make your pesto better. 
Roast your garlic in your olive oil. Take a small oven-safe pyrex dish and put your olive oil and garlic in it. Bake it at 400°F for about 20 minutes or until golden brown. You will now have a sweeter, deeper flavored garlic, and the oil will be permeated with garlic flavor. Check the garlic constantly – if you burn it, you will ruin both the oil and garlic.

Roast your pine nuts or walnuts. Line a small baking sheet with aluminum foil and spread the nuts out evenly. Toast them until they start to brown. Make sure you watch the nuts toast the entire time because they can burn fast!  
Tools Required
Since this is a no-cook recipe, there are only 2 tools you need:
Food processor or blender
Measuring cups
How to Make Basil Spinach Pesto
Overall, this basil spinach pesto recipe is very simple and quick to make. It requires only 4 ingredients, and after you blend it, it can be served immediately!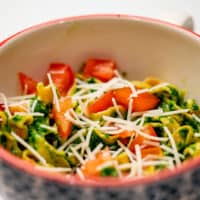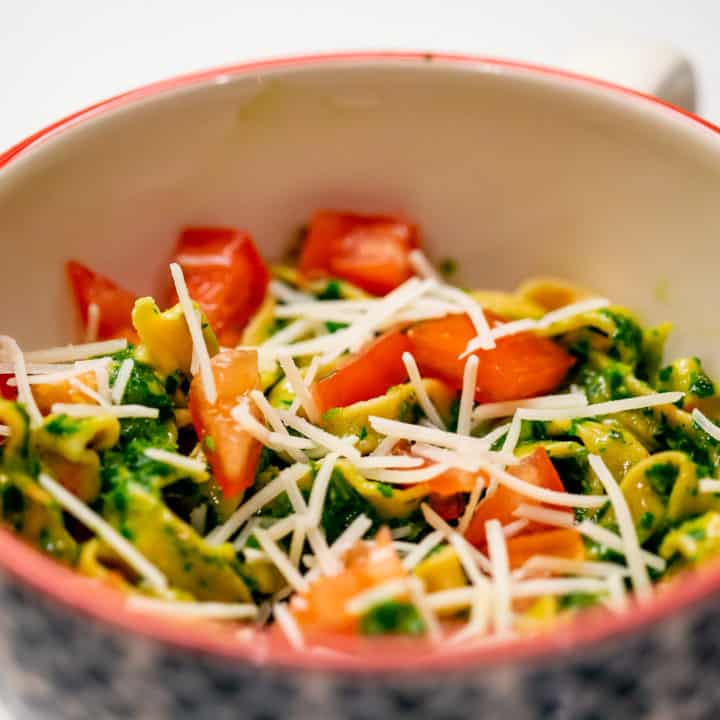 Ingredients
1

cup

basil

1

cup

spinach

3

cloves

Garlic

1/2

th cup Olive Oil
Instructions
Place all ingredients into a food processor or blender

Pulse until smooth

Serve raw on top of pasta
Nutrition
Calories:
15
kcal
|
Carbohydrates:
2
g
|
Protein:
1
g
|
Fat:
0.4
g
|
Saturated Fat:
0.1
g
|
Polyunsaturated Fat:
0.1
g
|
Monounsaturated Fat:
0.2
g
|
Sodium:
13
mg
|
Potassium:
137
mg
|
Fiber:
1
g
|
Sugar:
0.1
g
|
Vitamin A:
2040
IU
|
Vitamin C:
8
mg
|
Calcium:
44
mg
|
Iron:
1
mg
Beginner's Guide to Making Sauces