As an Amazon Associate we earn from qualifying purchases.
Garfish is undoubtedly one of the most delicious fish. It has a strong, unmatchable flavor. I understand the struggle of being a gar fish lover but not being able to cook it! If you are one of them and have no idea of how to cook gar fish you no longer have to worry as I have heard you and curated this guide just for you.
This guide will not only provide you with ways to cook garfish but will also teach you some amazing recipes to impress the people around you! So without further ado, let's get started.
How to Cook Gar Fish in Different Ways
Garfish being one of its kind can be cooked in various styles depending on your taste and preferences. Listed below are some of my personal favorite ways to cook garfish: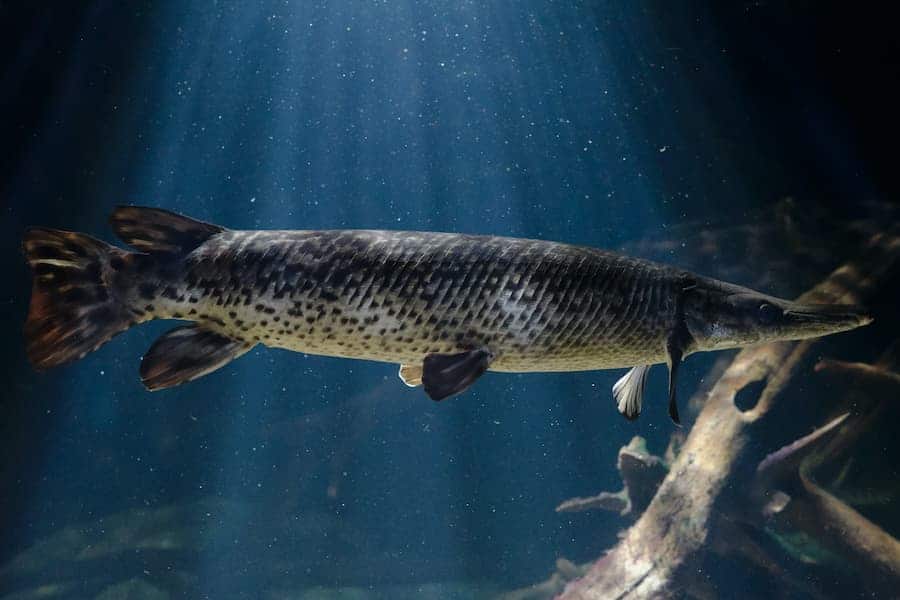 Fried Gar Fish Balls
Salt and pepper Gar Fish
Gar balls and gravy
Fried Gar Fish Balls
This recipe takes about 25 minutes in total to get ready. You can also use this recipe to make fried Garfish Patties or Choupique Balls by substituting a few ingredients here and there.
Ingredients
Salt to taste
Pepper to taste
2kgs Garfish meat 
2 tablespoons Ginger paste 
2 cloves garlic chopped
1 large onion chopped
1 large bell pepper chopped
Oil for frying
For Fish Fry
⅓ cup all-purpose flour
⅓ cornmeal
½ spoon Black pepper
a half spoon of Salt
½ spoon Garlic powder
a half spoon of Onion powder
½ spoon Paprika powder
Method
First, you'll have to prepare a mixture for the fish fry. For that you will have to:
Add all of the fish fry ingredients to a mixing bowl and mix it all together. Your fish fry mixture is now ready.
Scratch meat off the bone with a spoon from Gar Fish and add meat to the food processor or meat grinder that is cleaned properly; and add chopped onions, bell peppers, and garlic.
Mix all of them well and make balls out of them.
Now coat the balls into the fish fry mixture prepared above.
Fry the garfish balls on medium flame until light brown.
Your mouth-watering garfish balls are ready to serve; share this recipe with your friends and family and let me know how it turned out for you!
Salt and Pepper Gar Fish
For this recipe, take small pieces of garfish to enjoy eating this recipe the right way. This dish is very easy and is prepared in less than 25 minutes. Without further ado, let's now let's bump into the recipe.
Ingredients
400 grams of Gar Fish fillets
1 tablespoon vinegar
1 tablespoon mustard sauce
3 tablespoons olive oil
4 zucchinis
Mint leaves
6 cherry tomatoes cut in half
1 radish sliced
3 tablespoons all-purpose flour
2 tablespoons of cornflour
Black pepper as per your taste
½ white pepper
Cooking oil
Method
Defrost garfish in warm water until the fillets are separated.
For the dressing: Mix olive oil, mustard paste, and vinegar into a bowl.
Add sliced zucchini, cherry tomatoes, sliced radish, mint, and add them to a serving bowl.
Now add the prepared dressing and mix everything well.
Add all-purpose flour, cornflour, salt, and pepper in a bowl and mix them well. Take Gar Fish fillets and coat them with this mixture.
Now take a sloped saucepan and heat the oil on medium-high heat.
When the oil is hot enough to fry, gently place 3-4 pieces of Gar Fish in the oil and cook for 2 minutes, or until golden brown. Now drain the excess oil from the fish with the help of tissue paper.
Now place the Gar Fish pieces on the top of the prepared salad, and it's ready to serve.
A Quick Tip: Do not use a microwave or oven to defrost the garfish fillet and use gluten-free flour for best results. Even a large piece of ham not recommended to use a microwave oven for defrosting.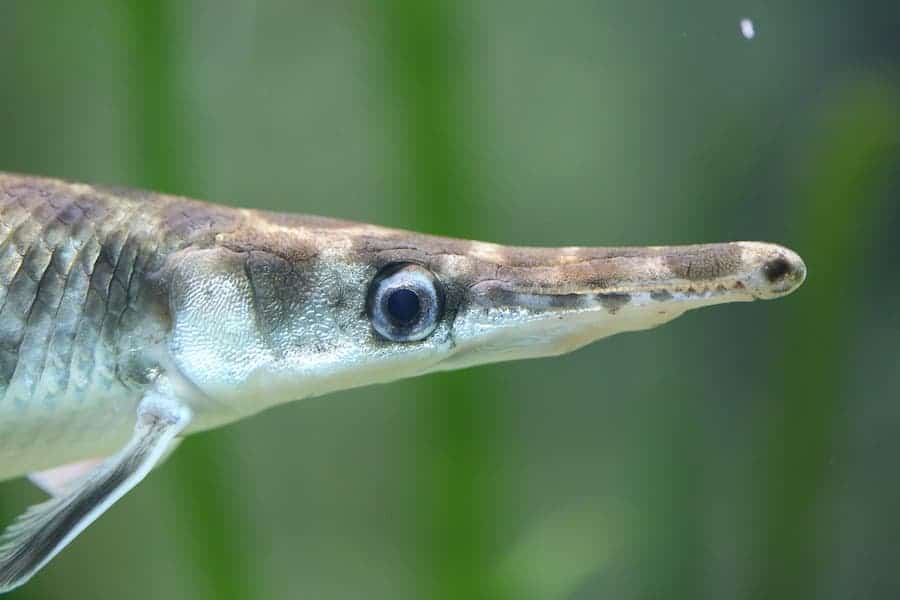 Gar Balls and Gravy
It is a true South Lousiana dish. The prep time of this dish is 30 minutes and can serve 5 to 6 people. So let's get started.
Ingredients
For the Gar Boulettes / Patties, you'll need:
3 lb Garfish
1-1/4 lb Peeled Irish Potatoes
4 Cloves Chopped Garlic
1 large Chopped Onion
1/2 Bunch Chopped Green Onions
2 Stalks Chopped Celery
To Taste Cayenne
To Taste Salt
Cooking Oil
For the gravy:
1 chopped onion
1/2 bunch of green onions
3 stalks of celery
1 large bell pepper
3/4 cup of flour
1/2 tsp red pepper
7-Up or Sprite
1/4 tsp white pepper
1/2 tsp salt
1/4 tsp garlic powder
For the stock, you'll need the gar's tail, fins, and head.
Method
Boil potatoes until tender, then cool.
Garfish, garlic, onions and green onion tops, celery, and potatoes should all be ground.
Combine all of the ingredients, along with the cayenne pepper and salt.
Have a heated shallow cooking oil in a black iron saucepan (have oil come halfway up sides of fish balls). Fry the fish balls in the oil until they are brown, then flip them over and cook the other side. Place on a plate lined with paper towels to drain.
Remove everything except about 3/4 cup of the oil from the iron saucepan. Keep all "Gratin'" (crumbs on the bottom) in the pot's oil. Mix in 3/4 cup of flour. Brown over medium heat, frequently stirring with a wooden spoon or roux stick. When the Roux reaches the consistency of loose peanut butter and the proper color (the darker the better for fish gravy), add your diced and stored veggies for the gravy. Allow for 30-45 minutes of simmering time.
Add 1 can of tomato paste. And 2 20oz bottles of 7Up or Sprite. Stir until the mixture is smooth and creamy. Thin with water or gar stock to get the required consistency.
To the gravy, add white pepper, red pepper, garlic powder, and salt.
Gar body parts, scaled and cleaned, are placed in a net bag and boiled in water with celery for an hour to make stock. Allow cooling before straining.
Put the drained fried gar balls/patties into the gravy and reduce the heat to a simmer. Cook for up to an hour on low heat. While the sauce is boiling, add the diced green onions.
Serve with hot cooked white rice.
6 Tips for Cooking Fish (so it Actually Tastes Good!)
Conclusion
I hope this guide cleared your queries about gar fish and the ways to cook it. Using the recipes provided in this guide, you'd be able to cook your favorite garfish without any hassle.
Also, if you're following a diet, these dishes will satisfy your cravings while keeping your calories in level. I hope that you enjoy your gar fish meals by following the recipes mentioned above.