As an Amazon Associate we earn from qualifying purchases.
One essential material that has been tested over time is the cast iron. This material has been with me for many years and has proven to be one of the best cooking materials for creating great meals. Many other materials have been tried and tested, but none has been able to match the competence of the cast iron.
During the 20th century, the cast iron was a well-known material for making pots, pans, kettles, and other cooking utensils.
The cast-iron pan can shuffle between many cooking methods: grilling, frying, baking in the oven, or cooking over a stovetop. The cast iron is strong enough to withstand the heat of any of these cooking methods, making it the first choice of many homes.
Which Cast Iron Pans Are Made in the USA?
Cast irons date back to the 20th century, and it was at this time that it was widely used as a cooking item. However, today I do not have as much cast iron in circulation as you might think.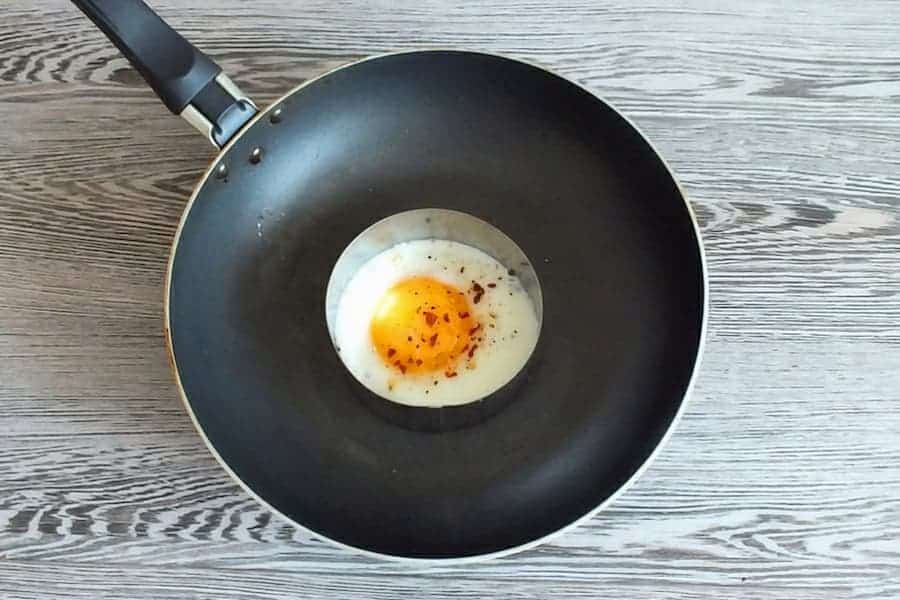 This guide will help you recognize the companies and cast iron products produced in the US. The companies and products listed were carefully selected to ensure that they are companies in the United States and that their product is top-notch. They include:
Lodge Cast Iron
Lodge Cast Iron has been a significant player in cast iron pans for a very long time now. In 2002, the company became the first to produce the pre-seasoned cast iron cooking vessels, and this is just one of its many achievements.
In 1896, Joseph Lodge found the company in Tennessee. With this very early opening, Lodge stands as one of the oldest and longest-standing cast iron producers in the United States of America.
Unfortunately, in 1910, their first establishment was burnt down by the fire, but this did not stop their operations as the business continued down the road with a new name of Lodge Cast Iron. From then on, the company has continued to thrive even during the great depression.
The Lodge is a company known for producing both bare and enameled cast iron cooking ware for your home. Lodge bare ware is made in the US. Therefore, if you want to purchase a cast iron pan made in the US, then Lodge is one of your best bets.
The Field Company
The Field Company is an American company founded by two brothers in 2016 and named after their grandmother. The history of the Field Company can be traced back to the 1930s where the maternal family of both brothers passed down sets of cast iron pans and pots. This handover of such a great asset ignited their love for cookware and its production.
The Field Company makes light cast iron pans designed to give a vintage American feel to their products. They carry out their pre-seasoned cast iron pans in Wisconsin and Indiana.
Smithey Ironware
Smithey Ironware established in 2014 in North Charleston by Isaac Morton. Isaac Morton opened Smithey Ironware as a cast-iron producing company within the US before manufacturing carbon-steel cooking vessels in partnership with Robert Thomas.
The company is still referred to when the ideal cast iron pans are discussed, as they have great competence in producing these types of pots and pans for the family.
Their pans have very sleek designs, and their pans are well seasoned. It should note that Smithey Ironware's cast iron pans do not come so cheaply, as the manufacturers argue that much work goes into producing the cast iron pans. However, their pans are long-lasting and durable, making it something you don't really need to worry about replacing.
Stargazer
Peter Huntley, the owner of Stargazer, started as a renowned kitchenware designer. Where he believed in doing things yourself if you want them to be done right.
In 2015, Huntley established the Stargazer company to reduce the use of foreign-manufactured kitchenware. They also help people get great kitchenware products.
Its operations started in Wisconsin, and from then on, many products have been produced there. The pans season with bare hands using the best oils. A blend of canola oil, grapeseed oil, and sunflower oil gives them a bronze outlook and is ready for use.
How to Know a High Quality Cast Iron Pan
Aside from knowing the company that produces cast iron products within the US, you should also know that the features of good cast iron include the following: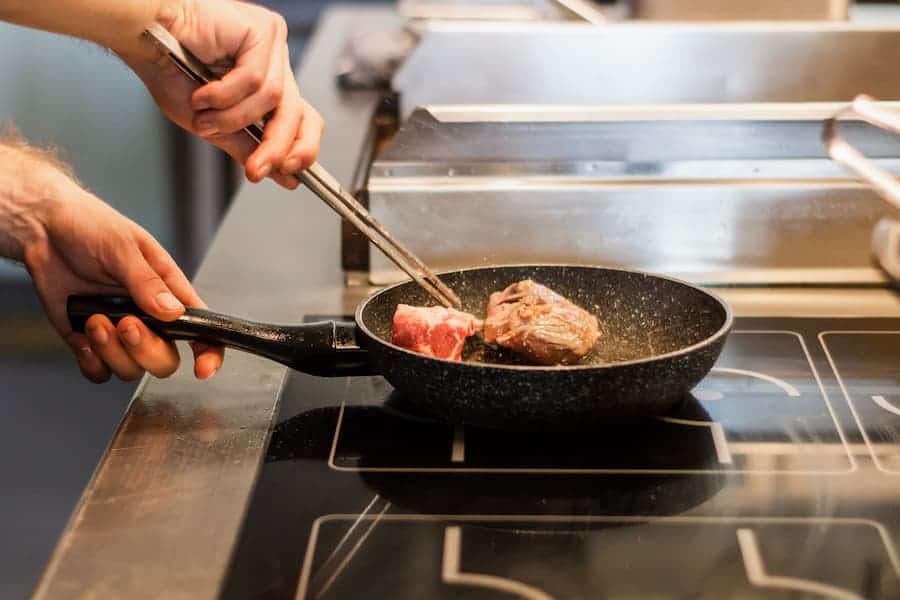 A good cast iron pan should season correctly. It is to form a coating so that food items do not stick to the base of the pan. The more you use the cast iron pan, the more suitable it becomes and less likely to have meal stick to the base.
Cast iron pans are very durable and quite difficult to destroy. Many cast iron pans are still present at family sales. It shows that they are adamant, withstanding whatever comes their way.
Cast iron pans usually have short handles to help the users handle them since the cast iron is generally weighty.
They usually possess sprouts for pouring out excess fat after cooking. The sprouts can be on both left and right of the pan. It means both right and left-handed persons can use them.
Cast iron can hold heat for a very long period. Unlike other materials that cannot correctly retain heat, the cast iron can keep your food warm due to its heat retention.
Clean Your Cast Iron Pans
Purchasing the right US-produced cast iron pan is not enough – you must take time to take care for the product. A lack of proper maintenance for any material (cast iron, stainless steel, copper steel, etc.) can lead to quick damage to the pan.
To take care of the pan, you must:
Hand wash in warm water immediately after use and ensure that it cools down thoroughly even after cooking.
Allow it to cool properly before washing because a cast iron can warp.
Wipe every rust spot with sandpaper before cleaning.
Wipe the surface of the pan with oil while cooking an acidic meal. The oil base will allow for a lighter coating and prevent chemical reactions between the pan and acidic products.
Taking care of your pan will probably last longer. You will definitely enjoy cooking with your stainless steel pan or other materials in your kitchen.
What Cookware Do You Actually Need?
Conclusion
These are some of the trusted cast iron pan companies from the USA. These are high quality and have products that will stand the test of time.